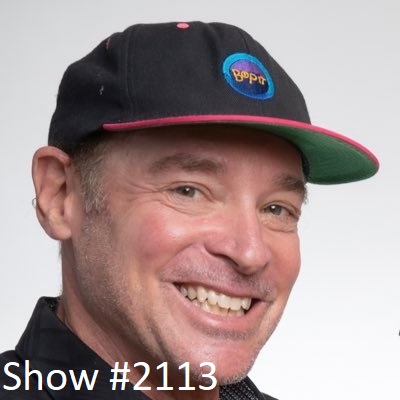 02 Nov

November 2, 2022 – 90's Icon Inventor Dan Klitsner and Indiana Jones of Entrepreneurship Daniel Cleland



Dan Klitsner – Inventor of the Bop It! and Founder of Bop It for Good
You are subject to the gatekeeper. Sometimes you should wait
until you can pitch to someone who has vision.
Dan Klitsner has been designing toys and consumer products for three decades. In 1993, he invented the Bop It! and was able to get a deal with Hasbro. Now, Dan is celebrating the 25th anniversary of the iconic 90s Toy Bop It!. He also has a new version — The Bop It Button — that promises to be the most challenging and addictive Bop It ever created. He's also implemented a new "Bop It! For Good Program." Many of his other games/inventions he creates through his own startup. He's also implemented a new "Bop It! For Good Program" – so that with every purchase made on BopItForGood.com, a second Bop It Button will be given to the Lighthouse for the Blind and Visually Impaired.



Daniel Cleland – CEO of Soltara Healing Center and Author of 12 Laws of the Jungle: How to Become a Lethal Entrepreneur
Soltara Healing Center is based in Costa Rica and specializes in
ayahuasca plant medicine from the Amazon jungle.
Daniel Cleland is CEO of Soltara Healing Center, which gained worldwide recognition in 2019 as the preeminent Shipibo healing center outside Peru and is now regularly visited by the most prominent influencers, celebrities, and public figures. Cleland holds a Masters of Intercultural and International Communication, but he learned his hard-knock style of scaling from years of traveling, living, and hustling in the merciless Amazon jungles of South America. He is often referred to as "The Indiana Jones of Entrepreneurship.