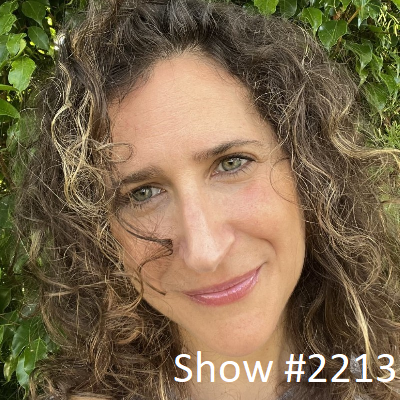 04 May

May 4, 2023 – Never Give Up! Jay Sidhu and 4th Generation Julie Charlestein



Jay Sidhu – CEO of Customers Bancorp and Author of Never Ever, Ever Give Up: An Inspiring True Story about Leadership, Commitment, Resiliency, Happiness and Making Your Dreams Come True
You will always have unforeseen issues. You will always have unforeseen
challenges. If you are persistent and take the appropriate actions, pivot as
needed, you will succeed. Never ever give up!
Jay Sidhu serves as Chief Executive Officer of Customers Bancorp, Inc., and Executive Chairman of Customers Bank. Under Jay's management, Customers Bank grew from a $250 million troubled bank to over $20 billion in assets in approximately ten years. Prior to joining Customers Bank, he served as the Chairman and Chief Executive Officer of Sovereign Bancorp, Inc. There, he grew the organization from an Initial Public Offering of $12 million into the 17th largest banking institution in the country with a market cap of $12 billion at his retirement. Sidhu has received numerous recognitions in the industry, including Financial World's CEO of the Year, Turnaround Entrepreneur of the Year, and was named the Large Business Leader of the Year by the Chamber of Commerce. He has spoken at YPO Universities in Dubai and Hong Kong about Authentic Leadership and has also been a speaker at conferences around the world including Singapore, London, Sydney, Prague, Dubai, and all over the US. Sidhu earned a Master of Business Administration from Wilkes University and graduated from the Harvard Business School's Leadership Course for CEO's.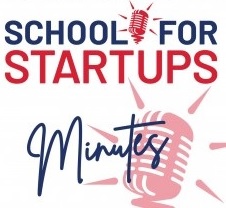 SFS Minute 176: Never Give Up




Julie Charlestein – CEO of Premier Dental Products US and Author of How to Lead Your Family Business: Excelling Through Unexpected Crises, Choices, and Challenges
Concerning the work life balance question, you cannot be great at
both at the same time. There are days when I am an amazing mother
and days when I am killing it at work. But they are not often the same day!
Julie Charlestein is a Philadelphia-based business leader and healthcare innovator who serves as the CEO of Premier Dental, a global provider of inspired solutions for daily dentistry. Leading a century-old business as the company's fourth-generation chief executive, Julie is recognized within the dental industry and beyond as a champion of creative healthcare solutions to meet the evolving needs of today's patients. She was voted one of The Top 25 Most Influential Women in Dentistry by Dental Products Report and recognized as one of Philadelphia Business Journal's "Most Admired CEOs." Julie was awarded the Silver Stevie Award as Female Executive of the Year, and honored with the Gold Award by the Best in Biz Awards as Executive of the Year, and nominated as one of IFAH's Top 100 Healthcare Leaders. The Wall Street Journal featured her perspective in the WSJ-Pro AI cover story "AI Helps Medical Device Makers Punch Above Their Weight." She currently serves on the Board of Overseers for The University of Pennsylvania School of Dental Medicine, the Dean's Advisory Council of Temple University Dental School, and the Board of ASDOH (Arizona School of Dentistry and Oral Health). She has previously served on the Dean's Advisory Board of the School of Dental Medicine at Harvard University. Julie has served as the Chair of the Government Relations Committee for the Dental Trade Alliance, and is a member of The Young Presidents' Organization (YPO). Julie holds a bachelor's degree from Emory University and a master's degree from Temple University.