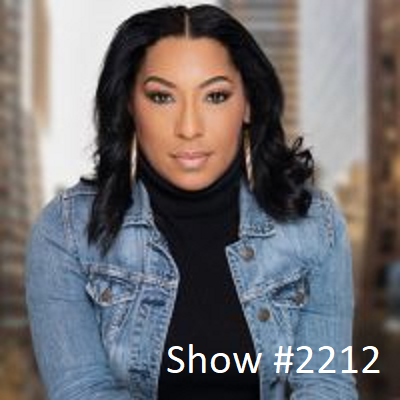 03 May

May 3, 2023 – The Franchise Player Tarji Carter and Social Bee Jason Lebaw



Tarji Carter – Founder & President of The Franchise Player
Everything that we do from a franchise perspective, whether you are in
operations, marketing or training, everything that the brand does is for one
moment in time when the customer meets your front-line employee. If
that experience isn't pleasant, you can lose that customer for life.
Tarji Carter is the Founder and President of The Franchise Player, a revolutionary initiative aimed at expanding the number of African franchises across the country. The Franchise Player provides education, resources, and opportunities to aspiring franchisees and small business owners, with a focus on increasing franchise ownership and wealth across the African American community. With more than a decade of experience in franchise sales and development, Tarji has helped hundreds of small business operators realize their dream of owning a franchise while expanding the footprint of some of the world's most popular brands, including Cinnabon, Carvel, Baskin Robbins, Dunkin, Wingstop, Edible Arrangements, Fuddruckers, Bojangles', and more. Through her work with The Franchise Player, Tarji is pushing for African entrepreneurs to operate high-performing restaurants while helping companies grow their brands and build wealth in the African community. The Franchise Player believes successful franchise ownership can serve as a low-risk vehicle for creating wealth for African and other marginalized groups in America. Tarji is also the force behind Guest First Services, Inc., a franchise consulting boutique located outside of Atlanta, GA. GFS is responsible for developing and executing strategic franchise expansion plans and lead-generation tactics for brand partner relationships. The Franchise Player offers education, access to capital, coaching, mentorship, incentives, and events to its members. Members receive monthly educational webinars covering topics within every discipline of the franchise purchase and operations process. Qualified members receive access to lenders that support the vision and mission of The Franchise Player and their members. Members also receive coaching sessions with a Certified Franchise Executive to determine the best path to ownership and are partnered with a seasoned mentor to offer support and provide necessary professional development during the critical onboarding stages. In addition, members receive complimentary admission to The Franchise Player-sponsored industry networking events and VIP access to quarterly Franchise Speed Dating receptions. Discounted VIP tickets to the annual conference are another added benefit for TFP members.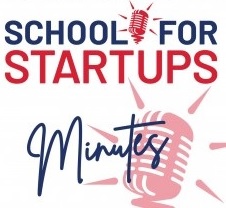 SFS Minute 178: Multi Generational Wealth






Jason LaBaw – Founder & CEO of Social Bee & Bonsai Media Group
You can try to do everything yourself, that's ingrained in a lot of
entrepreneurs, and that maybe how you have to start to bootstrap your
business. But as you grow from $1,000,000 to $5,000,000, it's all about the
people and realizing as an entrepreneur when it's time to shut your trap
and let the smart people in the room do the talking.
Jason LaBaw is an experienced entrepreneur and digital marketing professional with over 13 years of experience as the owner and operator of Bonsai Media Group, serving top brands such as Samsung, Amazon, Supra Boats, and CTG. bringing 18+ years of industry experience and strategic leadership. He holds an in Web Management & Web Development and is certified in AdWords, Google Analytics, and Umbraco development. Jason's in-depth knowledge of digital marketing communications combined with his technical experience as a certified web developer, make him uniquely capable of driving both technology-focused and marketing-focused solutions. He is the Founder and CEO of Social Bee, a travel AR app that combines elements of Pokemon Go and Trip Advisor to enhance the travel experience. Jason is also a leader in developing in-person digital experiences (IPDEs), including 3D product configurators, AR apps, and branded scavenger hunts, for clients worldwide. He provides valuable insights and strategies for brands seeking to become metaverse ready. Based in Seattle, Jason regularly speaks at the University of Washington and Western Washington University on a variety of topics, including Web Development & Design, Usability Enhancements, Conversion Rate Optimization, Search Engine Optimization (both paid and organic), and Social Media.