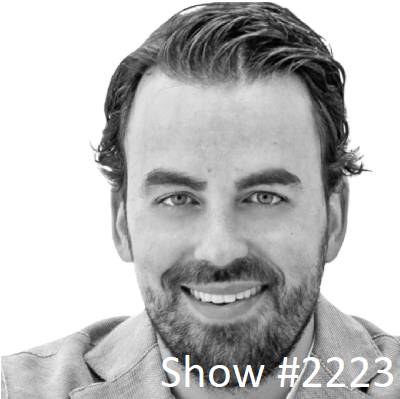 19 May

May 19, 2023 – Need vs. Want Paul Vigario and Growing Law Firms John Hinson



Paul Vigario – President of SurfCT – Building a Specialized Marketing Firm
Yellow Cab was a need, Uber turned it into a want. We turn needs
like, 'I need to go to the dentist' into wants like 'I want to the dentist.'
When you change that cup of coffee from a need to a want,
it's a game changer.
Paul Vigario is the President of SurfCT the international dental information technology firm that he founded as an ambitious college senior. Under Vigario's direction, the company has grown from dozens of clients in the Northeast to several thousand around the globe. Mr. Vigario has recently been appointed Chief Executive Officer of DSD Global, an international company based in Manhattan, with offices around the world, that has redefined what is possible in the dental industry. Mr. Vigario has brought to this company a new vision centered around eight core pillars designed to be client-centric to empower doctors to grow at every level. Mr. Vigario is widely considered a pioneer and leader in the field of dental information technology. For nearly 15 years, he has been at the forefront of technology development, helping thousands of doctors, practices and dental companies automate and grow exponentially. Mr. Vigario realizes that health care digitization will continue its fast-paced growth, so he continually offers exciting new ways to provide modern, reliable, innovative, informative, and quality technology care for dentists, their patients, and businesses – making his clients future ready. Through higher education, intensive training and countless hours of on-the-job experience, Mr. Vigario has molded himself into an expert in complete digital workflow systems, digital strategies, practice automation, and practice growth technologies. He has also cleverly hired some of the finest information technology engineers and experts in the industry and has empowered them to use their skills in the exciting dental technology field. In 2016, he was selected to be on the elite worldwide DSD Clinical Team; he immediately made a dramatic impact on the business. The Board took notice, and just six months later, unanimously named Mr. Vigario CEO of this prestigious global company, which was founded by the world renown Dr. Christian Coachman. Mr. Vigario is an industry leader in the areas of digital workflow, digital strategies, dental imaging, cloud technology, dental software, ergonomics, integration, system process, and the delivery and support of healthcare networks and technology. Even as the field has expanded, SurfCT has maintained its renowned reputation as the leading Dental IT company with its holistic approach to complete technology office design where Everything Is Connected™.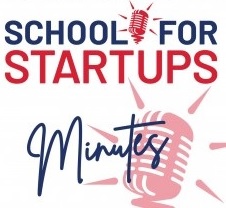 SFS Minute 183: Make It a Want




John Hinson – Editorial Director of Spotlight Branding – Building a Content Marketing Company
I am on the autism spectrum, so that is my superpower.
John Hinson is the Editorial Director for Spotlight Branding, a content marketing company that specializes in helping solo/small firms generate more referrals and stay top-of-mind with their audience. He has spent nearly a decade working with legal and financial professionals to grow their firms without the frustration and hassle of appeasing the search engine gods. At the core of John's work is a passion for education. Whether he's a guest on a podcast, writing an article, speaking at a conference, or running a workshop, John aims to equip his audience with new tools and perspectives to help them succeed. He is known for being able to efficiently pack a ton of information into his presentations while remaining engaging and injecting a little humor along the way. When he isn't marketing, he's writing…A LOT. He has published 24 books over the last 10 years, most of which deal with lesser-known historical events and people from all over the world. He is also part of the autism spectrum disorder community and hopes to educate others on the neurodiversity world and the special abilities we all have. John is a well-known figure in the industry, and he wears multiple hats, including being the host of two popular podcasts: Law Firm Marketing Minute and Center Stage. These podcasts cover a wide range of topics that are of interest to professionals in the legal field and beyond. One of the most popular topics discussed on these podcasts is legal marketing data and trends. John leverages the insights provided by Spotlight Branding's Legal Marketing Trends Report to shed light on how lawyers approach their marketing strategies and manage their firms. By delving into this data, listeners gain valuable insights into what their competitors are doing and how to tackle the common challenges faced by law firms. Another intriguing topic John covers is the truth about search engine optimization (SEO). He challenges the prevailing belief that SEO is the ultimate solution for internet marketing success. Instead, he encourages listeners to critically analyze the effectiveness of SEO and offers alternative strategies that deserve their attention. With the legal industry becoming increasingly competitive and commoditized, it's crucial for law firms to stand out in a crowded marketplace. John provides guidance on how to craft compelling marketing messages that establish strong connections with the target audience. He also addresses the barriers and stigmas associated with the legal profession, helping law firms differentiate themselves from their competitors. In addition to hosting podcasts, John has an extensive history of speaking engagements. He has shared his expertise at various events such as the Mecklenburg Bar Association Annual Review, Dade County Bar Association gatherings, Podfest, the Dementia-Focused Practice Summit, and the Law Firm Growth Summit. Furthermore, John has been a guest on numerous other podcasts, expanding his reach and sharing his knowledge with diverse audiences. Some notable podcasts he has appeared on include The Profit Minds with Dr. Steven Kirch, Intake Academy with Chris Mullins, Lawyer Business Advantage with Alay Yajnik, Espresso Jams with Joe Matz, Law Firm Marketing Mix with Dan Brian, Savvy Broadcasting with Christina Rivera, Crushing Chaos with Law Firm Mentor with Allison C. Williams, Solo de Facto with Emily LaRusch, Local Biz Now (NewsTalk WSIC) with Joe Vagnone, and Famous Interviews with Joe Dimino.