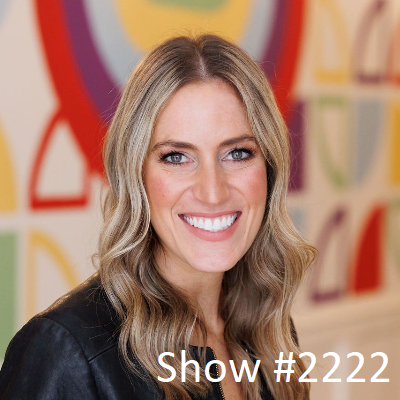 17 May

May 17, 2023 – Ama la Vida Nicole Wood and PR Event Opportunity Vikram Rajan





Nicole Wood – CEO & Co-Founder of Ama La Vida
What are the patterns in terms of your mindset? What are the stories you
are telling yourself? These thoughts are not right or wrong, no positive or
negative quality, it just is. What you then do with that is what matters.
Nicole Wood – CEO & Co-Founder of Ama La Vida, is on a mission to create an environment where the team thrives and clients feel empowered. She views her role as a cultivator rather than a commander, investing in coaches' education and valuing client feedback as gospel. Nicole's primary goal is to help clients design careers that bring fulfillment and success, putting an end to the dread of Mondays. She is passionate about making work meaningful, thrilling, and financially rewarding as the traditional clock-in, clock-out culture evolves. With a background in management consulting at PricewaterhouseCoopers, Nicole brings a fresh perspective to the coaching industry, emphasizing rigor, process, and results. At Ama La Vida, working with a coach goes beyond feeling inspired during sessions— it's about making lasting changes in clients' lives even after the sessions end. Recognized as a thought leader, Nicole has been featured in renowned publications like Fortune, Bustle, Monster.com, and Yahoo. She focuses on crafting rewarding careers and fostering a company culture that encourages innovation and individuality. Nicole's determination to help clients love their lives is equally matched by her commitment to creating a phenomenal workplace for ALV staff and coaches. As the driving force behind Ama La Vida, Nicole is leading the organization to be the first coaching company providing a platform for coaches to focus on coaching and amplifying their impact, rather than getting bogged down in business administration. This innovative business model has resulted in rapid growth among their highly skilled and certified coaching team. Nicole firmly believes that this approach will revolutionize coaching, making it affordable and accessible to all who desire it. On a personal level, Nicole hails from Philadelphia but has made Chicago her home after marrying a tall, corn-fed Midwesterner. Alongside her husband, she shares the company of three adorable little dogs. Although she has embraced the Chicago lifestyle, Nicole's East-coast edge remains evident. Known for her humor, adventurous spirit, and wild ideas, she dreams big, laughs heartily, and deeply cares about the work she does. And according to Nicole, every meeting becomes more creative with a glass of champagne! Cheers to Nicole's passion, dedication, and commitment to empowering others through Ama La Vida.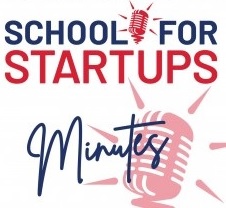 SFS Minute 182: Make It a Great Afternoon




Vikram Rajan – Co-founder of phoneBlogger.net – Hosting a Podcasting Network Event 
I am hosting a podcast host networking exchange. Anyone who has
been thinking about hosting a podcast is welcome, but the majority will
be those who already host their own interview show. It's an opportunity
for hosts to get to know other hosts.
Vikram Rajan is the Co-founder of phoneBlogger.net. He has presented on behalf of every major Bar Association in the Greater New York City area. His marketing column premiered in the AICPA's CPA Insider publication in Fall 2009 and became the most popular column in July 2010. Vikram Rajan has presented in front of many networking groups & organizations: American Institute of Certified Public Accountants (AICPA), National Network of Accountants, National Conference of CPA Practitioners, NYC Bar Association, and more. Vikram's 2008 book, 365 Marketing Thumb-rules: Daily Reminders for Rainmakers, has received praise from over 15 organization leaders within the legal, accounting, financial services, and real estate professions. His marketing columns have also appeared in the New York Real Estate Journal, Financial Advisor magazine, Long Island Business News, Dominican Times magazine, Personal Branding magazine, and more. Vik has taught classes for the Fashion Institute of Technology and has been invited by C.W. Post (Long Island University). Vik has also been quoted by the Wall Street Journal's Startup Journal, Entrepreneurship magazine, Channel Pro, & more. In January 2005, Vikram was named a "Top 40 Under 40 Rising Star" by Long Island Business News.