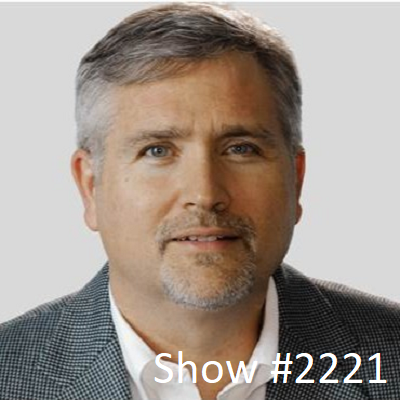 16 May

May 16, 2023 – Containing Big Tech Tom Kemp and Growing a Law Firm James Grant



Tom Kemp – Managing Director of Kemp Au Ventures and Author of Containing Big Tech: How to Protect Our Civil Rights, Economy, and Democracy
If you are a non profitable, series B that is only growing 30%, you're
going to have a difficult time raising that series C round. That's where
the freaking out is happening in Silicon Valley.
Tom Kemp is the Managing Director of Kemp Au Ventures. He is a Silicon Valley–based CEO, entrepreneur, and investor. He is the author of "Containing Big Tech: How to Protect Our Civil Rights, Economy, and Democracy" (Fast Company Press, August 22, 2023). Tom was the founder and CEO of Centrify (renamed Delinea in 2022), a leading cybersecurity cloud provider that amassed over two thousand enterprise customers, including over 60 percent of the Fortune 50. For his leadership, Tom was named by Ernst & Young as a finalist for Entrepreneur of the Year in Northern California. Tom is also an active Silicon Valley angel investor, with seed investments in over a dozen tech start-ups. In addition, Tom has served as a technology policy advisor for political campaigns and advocacy groups, including leading the campaign marketing efforts in 2020 to pass California Proposition 24―the California Privacy Rights Act (CPRA)―and co-drafting bills such as the California Delete Act of 2023. Tom writes extensively on technology policy on his blog (tomkemp.ai) and has been interviewed by the Guardian, Politico, the Washington Post, CNBC, Fox News, and others. Tom holds a bachelor of science degree in computer science and in history from the University of Michigan.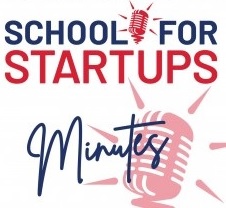 SFS Minute 179: Containing Big Tech




James Grant – Co-founder of Georgia Trial Attorneys at Kirchen & Grant
The team you need to run a big marketing law firm is not the team
you need to run your litigation case. We found a niche in the market
where we help the big firms that are great at getting cases.
James Grant and his partner started their law firm, Georgia Trial Attorneys at Kirchen & Grant, with zero clients, no plan, and no business experience. They faked it 'til they made it to learn what works to run a successful law firm… and what doesn't. James and his partner now run a highly successful law firm and have 21 staff working for them, including 6 other attorneys. Grant and his team have helped thousands of families across the southeast recover physically and financially – to the tune of millions upon millions of dollars each year. In addition to running his own successful law firm, James Grant also is seen as an expert in his field and is called upon to help in personal injury cases for other law firms when litigation is needed to come to a fair settlement with the insurance companies. He also helps other law firms to build successful businesses by offering coaching from his first hand experience. James has insight to share for any lawyers or aspiring lawyers, entrepreneurs and business owners, and anyone who might find themselves in an accident one day and not know what to do! James M. Grant is an aggressive and experienced litigator focused on empowering the injured against the greed of the insurance companies. Mr. Grant specifically focuses his talents on auto accidents, pedestrian accidents, trucking accidents, and wrongful deaths. Mr. Grant has extensive trial experience in the many different courtrooms across the State. As the firm's lead trial attorney, Mr. Grant is well-equipped to serve his clients throughout Georgia. Following his graduation from law school, Mr. Grant began his career as an Assistant Solicitor-General with the Gwinnett County Solicitor-General's Office and the Municipal Court of Suwanee. Mr. Grant gains valuable trial experience advocating for the rights of the State of Georgia and those victimized by criminal defendants. Notably, during his tenure with Gwinnett County, Mr. Grant successfully argued before the Supreme Court of Georgia in the case of Castillo-Solis v. State. Following his years of service as a prosecutor, Mr. Grant accepted a position as an Associate Attorney with a boutique personal injury law firm. After consistently proving himself as a top-tier litigator and client advocate, he was promoted as a Senior Associate Attorney. Now as a founding partner of Georgia Trial Attorneys at Kirchen & Grant, LLC, Mr. Grant represents and counsels each client and prospective client as a highly trained and hyper-aggressive attorney. Mr. Grant's trial experience as a civil litigator as well as a prosecutor is instrumental to his success in the courtroom. Further, his varied experiences make him ideally suited to represent individuals who have been wronged and unfairly taken advantage of by greedy insurance companies—helping to level the playing field for his clients. Mr. Grant lives in Roswell with his wife, son, and daughter – all 4 are very active and involved in the local community.