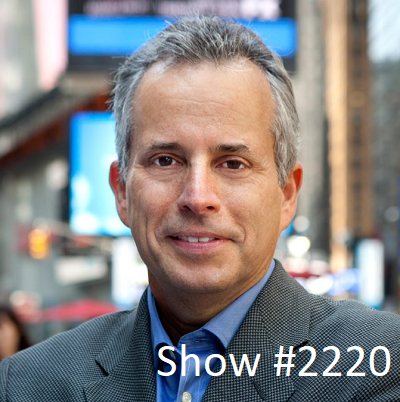 15 May

May 15, 2023 – Seeing the How Allen P. Adamson and NDAok James Weir



Allen Adamson – Co-Founder at Metaforce and Author of Seeing the How: Transforming What People Do, Not Buy, To Gain Market Advantage
Most of the startups are not inventing a better mouse trap. They weren't
coming in and saying, "Look at this new product that I invented." They
were looking at the way people live and asking can we change how we do things.
Allen P. Adamson is the Co-Founder at Metaforce and Author of Seeing the How: Transforming What People Do, Not Buy, To Gain Market Advantage. A noted expert in all disciplines of branding. He has worked with a broad spectrum of consumer and B2B businesses in industries from packaged goods to hospitality, and technology to healthcare. His previous books, including BrandSimple and, most recently, Shift Ahead, are used as textbooks in higher education business programs nationwide. After holding senior management positions at Ogilvy & Mather and DMB&B, Adamson joined Landor Associates, a full-spectrum brand consultancy, and eventually rose to chairman. Under his leadership, the company partnered with global brands including Accenture, GE, Johnson & Johnson, FedEx, HBO, Marriott, MetLife, P&G, Sony, and Verizon. Additionally, he guided non-profit organizations such as the 9/11 Memorial and Museum. For the past several years, he has been an adjunct professor at New York University's Stern School of Business, where he also serves as the brand expert-in-residence at the Berkley Center for Entrepreneurship. A sought-after industry commentator, Adamson has appeared on ABC News, NBC's Today, CNBC's Squawk Box and Closing Bell, and Fox Business Network, and is often quoted in publications including The New York Times, the Wall Street Journal, Advertising Age, and Forbes. He is the co-founder and managing partner of a disruptive marketing and brand consultancy that takes a multidisciplinary, channel-agnostic approach to driving growth.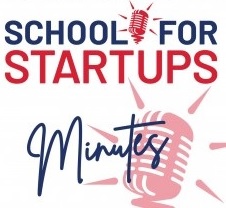 SFS Minute 180: Seeing the How




James Weir – Founder and CEO of ndaOK
You shouldn't be signing NDAs. If I could convince the world that NDAs
are silly and a waste of time I would. But, I can't. The only thing I can do is
make the process easier and less painful for the people that have to do it.
James Weir is the Founder and CEO of ndaOK. James' resume includes legal services, technology, and professional services. After having reviewed thousands of NDAs throughout his career, he became frustrated with the issues he was experiencing, which led him to the creation of ndaOK. ndaOK is the first of its kind – the only AI-enabled solution for processing NDAs. Built using OpenAi's GPT-3, ndaOK eliminates the hassle and makes it easier to send, review, approve, execute, and track NDAs. James Weir has a decade of experience in the legal and technology industries. From 2005 to 2010, He had worked as an Associate at Clifford Chance US LLP and then as an Assistant Attorney General at the Office of the New York State Attorney General. In 2011, they joined Bernstein Liebhard LLP as an Associate. In 2017, He became the Chief Operating Officer of Smarter Sorting. In 2018, he joined ClearBlade, Inc. as the Chief Financial Officer. Most recently, in 2021, he founded and became the CEO of ndaOK, the world's first end-to-end automated solution for processing nondisclosure agreements. ndaOK's artificial intelligence-enabled platform is the only automated end-to-end solution for processing NDAs. James Weir attended Salisbury School from 1994 to 1998. James Weir – then went on to Duke University, where he earned a BA in Political Science from 1998 to 2002. After that, he attended Georgetown University Law Center, where he earned a Juris Doctor in Law from 2003 to 2006. James Weir – is also certified as an Attorney with the State Bar of Texas and the New York State Unified Court System.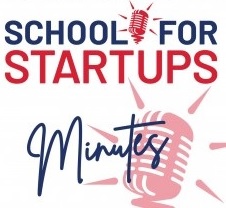 SFS Minute 181: To NDA or Not?