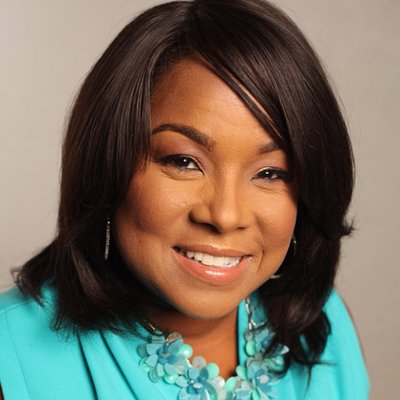 21 Feb

February 21, 2019 – Black History Month – Melinda Emerson and Lead Guru Marquel Russell

"The audio file was removed when we switched hosts. Sorry. The cost was prohibitive. If you need the file, contact us and we will send it."

Melinda Emerson – Small Business Expert, Digital Marketing Strategist, Keynote Speaker, and Bestselling Author of Fix Your Business: A 90-Day Plan to Get Back Your Life and Remove Chaos From Your Business
You have to get a skill. You have to figure out what it is that you can sell.
You have to get skills so you propel your idea forward. 
Melinda Emerson has advised companies such as Pitney Bowes, FedEx, Verizon, Xerox, American Express, Sam's Club, and Wells Fargo on how to construct media, social media and marketing strategies to increase customer growth in the small business market. She draws on her 18 years of combined front-line and executive management in business and entrepreneurial situations. She shares her small business insights and knowledge through many media, including her blog "succeedasyourownboss.com" which is syndicated by the Huffington Post reaching over 3 million readers each week. She is also a former social media columnist for the New York Times. Her articles are featured in many publications such as Entrepreneur, Smallbiztrends.com, Black Enterprise and Essence. She is frequently tapped to speak about small business issues on media such as Fox News, CNBC, MSNBC, NBC Nightly News, Money Matters and in the Washington Post, The Wall Street Journal, Fortune and Inc. Magazines, Forbes Magazine named the #1 Woman for Entrepreneurs to follow on Twitter.

Marquel Russell – FOUNDER & CEO at GET 2 IT GLOBAL 
Get crystal clear on your what's your vision. What is that you want
for your life? If everything is possible, which it is, what is that you
want? Whatever you want 5 years from now, you have to start
working on it today. 
Starting from very humble beginnings, Marquel Russell is now the secret weapon for coaches, consultants, experts and service providers who want to automate their lead generation, attract high paying clients and scale their business to 6-Figures per year or even 6-Figures per month. His specialty is creating automated client attraction systems that have leads and clients coming to YOU on a daily basis so you never have to worry about getting new business in the door. He's known for delivering the highest returns on investment to his clients(upward of 1,110.76 percent). When he isn't traveling the world with his family, watching cartoons with his two youngest kids or empowering inner city at risk youth, Marquel now spends his working time helping his clients apply his time tested and proven methods designed to help them build their business in away that allows them to have financial freedom.