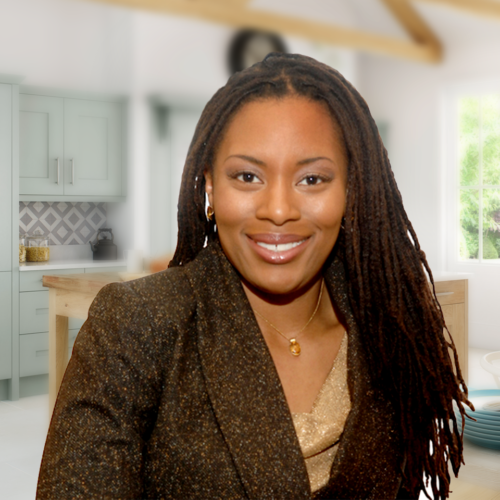 22 Feb

February 22, 2019 – Black History Month – Mass Eden TL Robinson and Funded First Rashida Mendes
TL Robinson – Founder & Owner of MASS EDEN Body Care Brand, Wellness Advocate and Public Speaker
I wanted to invest in myself. I wanted to take that risk on myself. So I bootstrapped. 
TL Robinson is the Founder & Owner of MASS EDEN, an organic body care brand for skin-sensitive and health-conscious consumers who won't sacrifice on quality or compromise their personal identity. Founded in 2015, the company's digital presence via its online boutique has grown to have a strong customer base across the United States and outlying territories. In 2017, she launched the MASS EDEN Blog to build a more intimate relationship with consumers and answer their questions regarding green beauty and skin-sensitivity. The blog's readership spans ten countries and four continents. They use natural and organic ingredients, therapeutic herbs and active botanicals to produce products for all skin types.

Rashida Mendes – CMO, Profit Strategy & Business Development at Funded First LLC
For someone to go from the Brooklyn projects to working at
the White House, to running a 7-figure business, it's very possible. 
Rashida Mendes has honed her skills in marketing, private equity, commercial banking, and compliance through Management positions at Cushman and Wakefield, JP Morgan Asset Management, and Citibank's Community Development Group. As a VP in Bank of America's Commercial Real Estate Banking group, she monitored a $700MM portfolio of real estate assets and underwrote commercial loans. Over several years she has consulted with business owners and banks to structuring capital access programs and trained over 200 firms to implement strategic and business development initiatives. She holds an MBA in Real Estate and Finance from Columbia Business School. Her interest in marketing and finance began while working at The White House under President Bill Clinton's administration. She drafted investment recommendations for Clinton's $400 million African Trade Initiative, which was overseen by the National Economic Council.