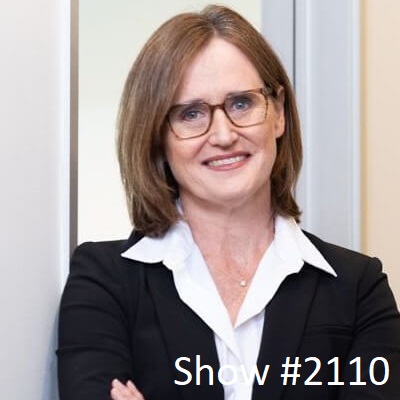 28 Oct

October 28, 2022 – Massage Envy Beth Stiller, Adapt or Die Thomas Douglas, and Best Kids Xmas Gift Drew Vernon



Beth Stiller – CEO of Massage Envy
Massage Envy has over 11,000 locations in 49 states, all
independently owned and operated by franchisees. We have
over 350 entrepreneurs who make a difference in their
communities. It's a fantastic industry to be in. Health and
Wellness is growing so much as an industry.
Beth Stiller is the first female CEO of Massage Envy, the nation's No. 1 provider of massage in the U.S. collectively across its franchise network and a national leader in skin care. She has more than 25 years of global and domestic experience in retail, branding, merchandising, and management. Beth is a driver of retail and product innovation with a proven track record of achieving results through motivating teams and influencing positive change. She joined Massage Envy in 2016 as Chief Commercial Officer. In this previous role, she was deeply involved in all facets of commercial and operational strategies and the development and deployment of services, products, and programs to the Massage Envy franchise network. Beth started her career in Canada where she held various merchandising and private brand positions at two of the country's largest and most respected retail brands, Shoppers Drug Mart, and Loblaws.



Thomas Douglas – Chief Executive Officer of JMARK and The Author of Adapt or Die
You need to build safety in your business by having cash in
the bank. If you have cash in the bank, you're going to end up
paying taxes. You have to get comfortable with the fact that tax management is a part of the strategy of building a business.
Thomas H. Douglas is the Chief Executive Officer of JMARK, an award-winning innovative IT solutions provider for organizations of all sizes. Thomas has led his company to 9 consecutive appearances on the Inc. 5000, something only 1% of CEOs who make the list ever achieve. He became a part of JMARK designing, building, and maintaining its functional aspects as an entry-level engineer before purchasing the company in 2001. As JMARK's CEO, he formulated processes that provided repeatable outcomes and a predictable revenue stream that placed JMARK on a growth trajectory that up to this day, is revolutionizing the region's engagement with technology. JMARK has been providing I.T. support services in Missouri, Oklahoma, and Arkansas for 30 Years; catering to various industries such as banking, healthcare, hospitality, manufacturing, transportation, accounting, legal, and oil, and gas. Thomas has seen it all as a father, veteran, business leader, and technologist. He visited 18 countries when he served in the US Navy and is also publishing a book entitled Adapt or Die, which explores Thomas' algorithm of success. The algorithm is built on more than 30 years of lessons and business acumen that Tom has acquired through his tenure as CEO. He has now compiled his wisdom in order to provide the next generation of business leaders a launch pad to help them understand and determine product innovation, business strategy, growth, sales and marketing models, organizational strengths, operations, and processes. With his vast experience, Thomas is also a trusted technology adviser to international clients. He is an innovator in managed services and an engaging speaker on various topics like Executive Strategies, Entrepreneur Tactics, Technology Trends, IT Maturity Methodologies, Cybersecurity, and all Leadership and Technology related subjects.



Drew Vernon – Marketing Director at Tonies
Tony box launched in 2016 and became the fastest growing
toy in Europe. In the last six years, we have sold 6 million Tony
boxes and have gone public. In Germany, they are in one out
of two preschool households in the country.
Drew is the marketing director for tonies, where he leads Tonies for Teachers, partnering with schools, museums, and libraries to promote screen-free education for children. His work contributed to tonies being named as one of Fast Company's 2021 Most Innovative Companies in the Education category. Prior to tonies, Drew led the U.S. preschool business for LEGO. Here he created Prescription for Play, building a network of 2,500 pediatricians to promote daily play between parents and children. This program has become one of LEGO's key global social responsibility initiatives. Drew is also an entrepreneur and started Connecticut's first state-licensed, pay-by-the-hour daycare center. Before transitioning into early childhood education, Drew spent 5 years in beauty consumer packaged goods, where he worked for P&G and Jergens. Drew has an MBA in Brand and Product Management from the University of Wisconsin, where he was recently recognized as one of "8 to Watch Under 40".