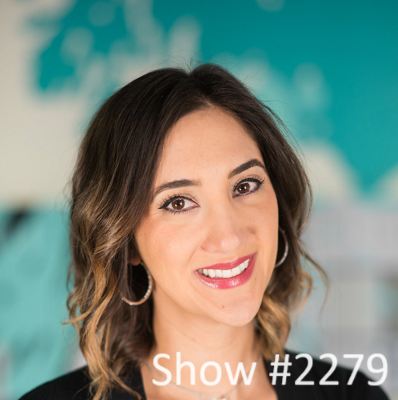 20 Sep

September 20, 2023 – Marketing Agency Vetting Behdad Jamshidi and Howdy Tech Hiring Jacqueline Samira



Behdad Jamshidi – Founder (Marketing Broker) of CJAM Marketing
This quote will be added soon, sorry!
Behdad Jamshidi is the Founder (Marketing Broker) of CJAM Marketing. Behdad Jamshidi started CJAM Marketing after realizing that most business owners don't know how to evaluate the value of a marketing agency or assess their own needs. Since every business is different not only in their needs but where they are at in the growth process, it isn't a one-size-fits-all. In the past 4 years, Behdad (or Bee) has met with and assessed 667+ marketing agencies and vetted them down to a lean 80 preferred partners across all marketing niches. After pairing hundreds of businesses with the right partners, he's found his skillset lies in the matchmaking process. Featured in MarketWatch, Bloomberg, National Post, and the Financial Post, Bee's unique background in marketing, engineering, consulting, leadership, sales, and strategy, has allowed him to serve as the conduit between business owners and the marketing teams they need. Behdad Jamshidi initiated CJAM because he encountered significant challenges when seeking qualified marketing partners for his own business. Frustration mounted as his search yielded glossy pitches from agencies commanding high price tags but delivering disappointing results. Drawing upon his background as an engineer in the realm of large enterprise businesses, Behdad, known for his emphasis on efficiency and meticulousness, recognized that the conventional "Google and hope for a good match" approach was unproductive and costly in terms of both time and resources that could have been invested in business growth. Behdad's determination to address this issue led him to leverage his comprehensive knowledge of global business and marketing. With this expertise, he devised a rigorous vetting process aimed at effectively evaluating agencies for suitability. This process has become the cornerstone of the CJAM Partner Network, ensuring that the network consists of agencies that can be recommended with unwavering confidence. The outcome of Behdad's efforts is an extensive network comprising over 80 marketing partners, each specializing in areas such as PPC, Digital Marketing, Design, Development, SEO, Copywriting, and various other facets essential for enhancing a brand's marketing or development capabilities. Behdad remains personally involved throughout the engagement process, overseeing communication, ensuring objectives are met, and confirming that the partnership is mutually beneficial. This commitment has not only yielded successful collaborations but has also fostered enduring friendships with clients who frequently return to him for additional partner recommendations.





Jacqueline Samira – Founder & CEO of Howdy
This quote will be added soon, sorry!
Jacqueline Samira is the Founder and CEO of Howdy a successful people-centric entrepreneur who is building her startup into a unicorn, a keynote speaker, a voracious reader, a disruptor of dollar-driven mainstream narratives, with a strong background in bringing equality, balance, and empathy into the tech industry. At Howdy – a talent sourcing and management provider that connects Latin American developers and other professionals with full-time U.S. companies that want to expand their teams – Jacqueline prioritizes efficiency and happiness, while also providing support, resources, and a sense of community through co-working and meetup spaces called Howdy Houses, where these talented developers can engage with, learn from, and forge strong working relationships with other Howdy community teammates. After launching Howdy in 2018, Jacqueline bootstrapped the company to generate $3 million in annual revenues by 2021, which enabled her to attract the investors Y Combinator, Greycroft, and Obvious. Howdy is forecasted to generate $35 million in 2024 in annual revenues. An engaging and knowledgeable speaker, Jacqueline has been featured in TechCrunch, Business Insider, Forbes, Austin Business Journal, and other top-tier media for her insights and opinions on building and retaining effective tech teams, sourcing talent and building talent community networks, entrepreneurship, generating revenue from a bootstrap business, and more. Prior to Howdy, Jacqueline has over 15 years of experience in building companies, scaling revenues, driving sales, mentoring teams, and contributing to bottom-line strategies across a variety of industries. She worked as the head of growth for Chatfuel in the Bay Area in San Francisco, as the VP of Sales for OwnLocal, and as U.S. sales director for a national beauty and wellness company. Prior to this, Jacqueline started her career as an editorial assistant at a women's lifestyle magazine while completing her Economics degree from the University of California, Irvine. On a personal note, Jacqueline enjoys dancing, yoga, reading, and meditating, and strongly advocates for an eight-hour sleep cycle, as well as mental and physical health. She also finds solace at her ranch with her family and caring for three Texas Longhorns during her spare time.