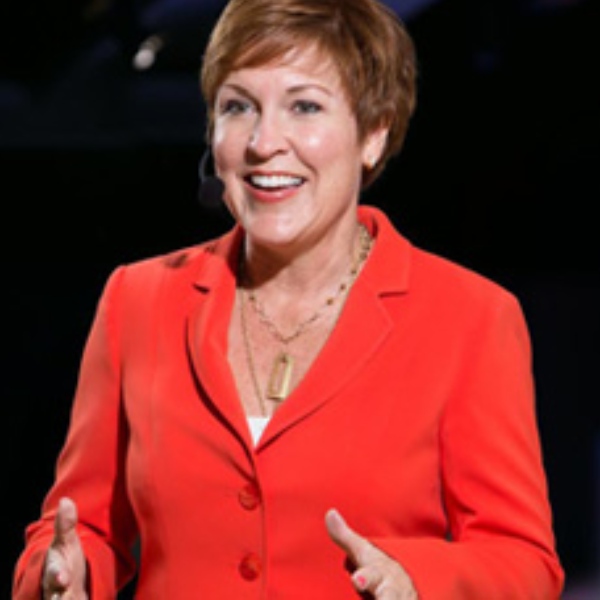 15 Nov

November 15, 2019 – Luxury Sales Michael LaFido and Well-Being Success Megan McNealy

"The audio file was removed when we switched hosts. Sorry. The cost was prohibitive. If you need the file, contact us and we will send it."

Michael LaFido – Founder and CEO at Luxury Listing Specialist Certification (LUXE) – Founder and Marketing Strategist at Marketing Luxury Group – Author – Realtor – Read interview highlights here
Shy real estate agents, for that matter, shy salesmen, shy entrepreneurs have skinny kids. You have to put yourself out there! 
Michael LaFido is a a top-producing luxury Realtor® , a national trainer, & a leading authority in luxury real estate with over seventeen years of experience in the industry. His pioneering methods have created tremendous demand for his consulting services, as well as his Marketing Luxury Expert Certification. Throughout his career, Michael has displayed the importance of superior marketing when positioning a home for sale versus "traditional marketing" methods. Michael is the founder of the Marketing Luxury Group. The Marketing Luxury Group assists other real estate agents and affluent home owners by providing turnkey marketing services including 'lifestyle marketing,' strategy, consultative, and PR services to help agents and owners sell luxury homes using his proven and repeatable strategies. Michael is the author of the book "Marketing Luxury" and the best-selling book "Cracking the Real Estate Code."

Megan McNealy – Well-Being & Success Keynote Speaker, First Vice President at a big financial firm, Wealth Management Advisor, Author of Reinvent the Wheel: How Top Leaders Leverage Well-Being for Success
Well-being gives you power. Well-being drives success. 
Megan McNealy has committed her career to helping others live their best life- by attaining financial freedom through her Wealth Management work, and by achieving total well-being through her work as a Well-Being & Success Speaker and Author. Megan is a First Vice President with 21+ years of tenure. An award-winning Wealth Management Advisor, a Certified Financial Planner™ and Investment Professional, she specializes in working with Senior Corporate Executives who have increasingly complex financial lives, but very limited time. Megan also launched Well-Being Drives Success, an entrepreneurial platform; she helps people in the workforce to leverage body, mind and spirit well-being to reach their greatest potential. Her first book, 'Reinvent the Wheel: How Top Leaders Leverage Well-Being for Success' is available now. Megan has keynoted for numerous corporate and entrepreneurial audiences, for the Financial Planning Assn, the N. CA Planned Giving Council, the San Francisco Bar Assn, and the Silicon Valley Community Fdn.

Highlights from Michael's Interview
Luxury real estate kind of presented itself. I was approached by a major franchise and they wanted me to help one of their top luxury agents who unfortunately competed by being a discount agent. She lowered her commission to get business, and this particular individual said she shouldn't need to do that, she's a rock star, and she shouldn't be competing by being the cheapest agent in her market. So I helped coach her and worked with her from the branding to the mindset. Through that research and experience, I realized it wasn't just her. There was a need for the things that I brought to the table in the luxury space. I used to coach agents on marketing and mindset and how to think like a marketer and not like an agent. But in 2013 or 2014, I made the shift to really focusing on luxury, because I felt like there was a huge void in the real estate agent brokerage space when it came to high end clients, big houses, and marketing those big houses.
The foundation for being successful in any business, and especially in sales, is being trustworthy, building rapport with folks, bringing value, and being a consultant, not a salesperson. A salesperson wants to sell you a car or wants to sell your house. A consultant says, "Based on what you've been telling me, I don't think this is the right fit for you." Case in point, I have a guy that I'm friends with, who wants to get in the real estate investment game, and he was looking at a $350,000 property. He wants to fix it up, put some money into it, and turn around and make a quick $50,000 to $60,000. I just didn't see the numbers there, and I told him. I said, "Listen, I don't want to just sell you something, because I've had way too many people try to break into the rehab business, and they failed. I want to make sure I'm steering you right, unless something's a slam dunk." That's what a consultant does.
One of the things that we teach agents and brokerages and business owners is that when you're breaking into the high net worth individuals and you're marketing to the affluent, it's much more than just the end result. It's about the experience and the end result. You've got to do what you say you're going to do. But you've got to have a better experience.
Just yesterday, I put together an event marketing a home in the Chicagoland market, where I'm based. My consulting business does stuff all over the US, but I am a licensed agent in Illinois. I'm marketing the home that's on the TV show Empire. It's in the sixth and final season, the main character Terrence Howard on the show, it's Lucious Lyon. That house has got over 15,000 square feet and eight and a half acres. It's on the market for nine and a half million dollars. Architectural Digest named it the most beautiful home for sale in Illinois, and I partnered up with an exotic car club. There were 40 exotic cars, over $10 million in vehicles, at this property yesterday for a photoshoot and they did a scavenger hunt, if you will. I made this big announcement to them, gave them some information and collateral. And because you brought up whether, if I was selling Bentleys or Rolls Royces, would I be successful? I'd venture to say that I would, because it's about being likable, being trustworthy. Like Theodore Roosevelt once said, nobody cares how much you know, until they know you care.
I represent sellers primarily. Florida International did a study of real estate agents that work with buyers. Some real estate agents work with buyers only, some agents work with both buyers and sellers, and some agents are focused on sellers only. The agents who had worked with sellers only, listings is the term, agents who focused on listings made a whopping 81% more than that next category. I have team members that are buyer specialists or rental or investor specialists, but I really focus on sellers.
From an experience standpoint, on the selling side of things, I want to make the buyer and that buyer's agent's—80% to 90% of the time the buyers who buy properties across the country have an agent represent them—not the listing agent, another agent. I want to make the experience better for the buyer and for the agent. We try to make this as seamless and enjoyable an experience as possible from doing the due diligence ahead of time to sending information to the buyer's agent ahead of time. We send information on the home, if we had an appraisal done, a pre-inspection, if we have some collateral or information on the history of the home, the architecture, what we call special features. We'd like to get to that to the agent ahead of time. We also know people are busy, and they might forget to get it to their buyers, so we bring copies; we have really nice hardbound books for all of our listings. It's a way to differentiate. If a buyer and an agent is showing six homes on a Saturday, ours clearly is going to be more memorable and stand above the competition. We have food and drinks at the property, but also the collateral, and all of our due diligence ahead of time that we do. We try to make it as seamless and enjoyable an experience as possible.
In Meet the Parents, Robert De Niro talks about the circle of trust. It's very difficult to penetrate the circle of trust of high net worth individuals. If you're from the community and you grew up in that area, you definitely have a leg up on the competition. But if you didn't, like I didn't, there's still ways that you can do it. I'm all for the long term play. Sometimes you need to penetrate the circle of trust of their influencers. Maybe not those clients directly, but maybe indirectly. A perfect example is that event we did yesterday. I have a good relationship with the car company that sold most of these cars to these individuals, so that when they make an introduction and say, "Hey, Michael Lafido's our top luxury agent," it's a third party endorsement. It's no different than doctors putting a stamp of approval on Beats headphones, or George Foreman's face being on the George Foreman grill. It's like that, like celebrity endorsements. When you have a business associate or business say, "This person's good, they do what they say they're going to do," that is huge. That's worth its weight in gold. It's huge if you grew up in that neighborhood or you have connections there, you can leverage that. But if you didn't, don't worry, there's still ways for you to directly and indirectly build that rapport and that trust.
What's your ideal client? I probably wouldn't go to chamber events and communities where it's entry level price homes for the most part, or average price, but I joined the chamber where it's an upscale community where business owners are, that caters to high net worth individuals. That's one of the strategies we teach agents and brokers and business owners is start a luxury networking group, and then you know who's in the group of businesses that cater to high net worth individuals.
This is not Noah's Ark. We don't have two of a kind. I'm gonna be the only real estate agent. Our first meeting of the luxury networking group literally consisted of four individuals. They were business owners that catered to high net worth individuals. It was at an Irish pub, we were there over a beer and we said, "Who do you know? I want to challenge each of you to bring two people to next month's meeting. But run them by me first, because we want to make sure we don't have two divorce attorneys or two of whatever it might be." And whoever's the CEO of the networking group, ultimately makes sure that there's no competition in the room. You're the CEO, you get people in there that do what they say they're going to do. They're hungry, they want to grow, and they're high integrity business owners. That's the key. And then you just kind of snowball effect and have consistent group meetings.
It's a case by case scenario, but you're definitely going to invest more in high end sellers and high end listings. We require, in most markets, a lot more exposure, because in most markets, that upper 10% of homes in any market is a buyer's market. Homes are on the market longer, and there's less demand. So the the sale cycle is longer, and you have to do a good job of managing your budget. I'm a big believer in coming out of the gates with your best: your best, most amazing photos and descriptions. Videos are the new gold standard when it comes to luxury marketing, and so we put together amazing videos with actors and drones. I brought in two and a half million dollars worth of vehicles for one photoshoot. I brought in horses and actresses shot from helicopters. Just be willing to do the things that your competition isn't.
A little over five years ago is when I launched my first lifestyle video, and Crain's Chicago Business did a big article on it. We had somebody fishing from the lake and behind that we had somebody in a boat. We had a lady in the infinity pool in a bikini, we brought in kids to be jumping in the pool and jumping on a trampoline. We brought in four cars via car transport. I had two film crews, and we shot from boats and you name it.
My first video was $10,000. I do know some agents that have invested $25,000 to $30,000, where they brought in rappers and actors and actresses professionally, and that sort of thing. In the Midwest, it's a little bit cheaper. My first video was a $10,000 investment. Today, that same video might be $20,000 to $30,000. The average video I'm doing is around $700 to $900, but it all depends on how many times you have to visit, how many film crews you need, etc.
Although our Luxe certification is speaking to people in the real estate industry, I can't tell you how many times I'm speaking at an event, and there's various sponsors from attorneys to insurance to mortgage professionals to home stagers or other hotel workers that come up to me and say, "I learned a ton from you, and I'm not even in real estate directly." Some of my best ideas, I've gotten outside of the industry. If some of your listeners aren't in the industry, and they're open to new ideas for their industry, I think that's where they'll get some of their best ideas, because that's where you get some of the creative and outside-the-box marketing strategies. The biggest thing that I'm seeing today is limiting beliefs and excuses. The what ifs or "I'll lose," waiting until next year or until my reunion, or I'll do this later, or, "I'm breaking into luxury after I get X amount more sales." No, no, check those excuses at the door, right now is the best time to get started.
There's definitely a better way to build relationships. Shy real estate agents and shy salespeople, shy entrepreneurs have skinny kids. You can't be shy. You've got to put yourself out there. Yes, you might get rejected. But it's like when the playoffs are on the way, close to the World Series, and maybe by the time this releases, you'll have a World Series winner, and the NFL is underway. If you're a defensive back and you get beat deep, you've got to have a short term memory. The next play is most important. If you're in sales and you're an entrepreneur and you get rejected, you focus on that rejection. You say, "Alright, what am I going to learn from it? I'm going to nail that next one. I'm going to get that next one."
The film doesn't lie, right? When I was a college football player, the next day we'd go in there and watch the film. And although it was difficult, because coach would point out the mistakes, that's what you've got to do, an analysis about your strengths, your weaknesses, opportunities and threats. When you don't get a business, don't get the client, you've gotta ask them, "Mr. or Mrs. Client, if you don't mind, I'm always trying to get better and maybe I didn't cover something that I should have, or maybe something didn't come across the right way. If you don't mind me asking, would you mind sharing constructive feedback with me about something I should have done more or less of? I greatly appreciate it." Now, the truth hurts to sit through, but don't be defensive. Just listen to it, and even if they're wrong, let them talk.
The market is doing well and unemployment's low, but for whatever reason, that top 1%, 2%, 3% percent of homes in most markets across the US is still considered a buyer's market. You can't necessarily pinpoint any one reason. In the Chicagoland market, there's a mass exodus of millionaires due to high taxes and corruption and everything else. So people just know that property taxes are going to be escalating, especially in our state. So I tell people all the time that life is what drives my business, somebody is getting married, somebody's doing well financially, someone just sold their business, somebody just relocated to your area. That's what drives my industry, not who the President is. Interest rates can help or impact things negatively, but it's much more than that.
It's our job as consultants to educate our clients and keep them abreast on the market and advise them, but ultimately it's their decision. But we do need to communicate with them, and let them know, and manage our clients' expectations, and shoot it to them straight. About three weeks ago, my plane landed, and we're off on the side of the runway, not even texting anymore. We're waiting because there was a big storm. We're waiting for our gate to open up, because the plane didn't push back. And I loved it, because the pilot team didn't love it, and I really liked his communication. He came on and said, "Hey guys, here's the deal. I'm gonna shoot it straight. We're going to be here for about 45 minutes," and he told us the reason why, but you know what? I'd rather him telling me that and shoot it to me straight than sugarcoat it and come on every five minutes. For those of you that are in sales or consultants or entrepreneurs, I believe you'll earn the respect of your clients if you shoot it to them straight and don't sugarcoat.
Our certification, you can check it out at LuxuryListingSpecialist.com. Even if you're not in real estate, I think you'll learn a ton from it. We do have a podcast. We release great content a couple times a month; it's on iTunes, check it out. Email's the best way to get ahold of me Michael@MarketingLuxuryGroup.com. And we are on Instagram and Facebook. My name is Michael Lafido.