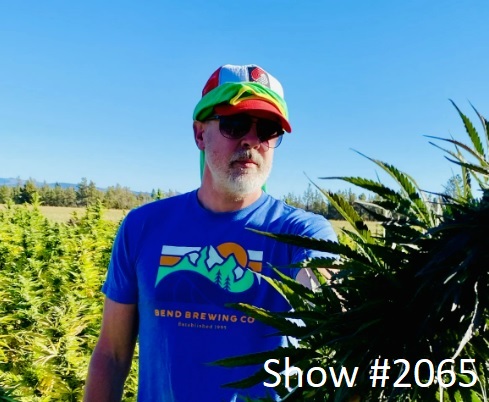 16 Aug

August 16, 2022 – Legal Hemp John Friess, SaaS Development Patrick Parker and CMS for Kids Beth Lynk



John Friess – Founder and CEO of Metolius Hemp Company
The vast majority of drugs produced in this world are plant
derived. They change the molecular compound so they can
patent it. Aspirin comes from the bark of a tree. All medicine
and food come from this planet.
John Friess invested in and helped build over 235 Oregon startups through his immersion and accelerator program, Starve Ups. For over 21 years now, he's helped dozens of companies start, sell, exit and go public, and strengthened his expertise in funding, brand and startup practices. He is now the Founder and CEO of Metolius Hemp Company, a vertically-integrated wellness brand of proprietary cannabinoid blends for non-psychoactive use that many are successfully using in place of tobacco and other unhealthy vices.



Patrick B. Parker – Founder of SaasPartners.io
With regards to crypto, we have two issues. A lack of regulation
and lack of consumer protection are the two biggest problems
we have. Because they are missing, we have the wild, wild West.
Patrick B. Parker is an accomplished Tech Executive turned Founder with domestic and international experience in operations, custom software development, multichannel product distribution, and marketing involving both start-up and growth operations. He has bootstrapped companies he founded to millions ($MM) in ARR and has raised venture capital to build out teams, to refine product features and user experiences, and to execute go-to-market (GTM) strategies. Patrick has built award-winning products and led major growth initiatives in both the public and private sectors. He is a proven operations strategist with a track record of building successful businesses. Today, his company works with amazing entrepreneurs that are looking to make a major impact within their industry. SaaS Partners helps clients with everything from business ideation to product/service development to building scalable marketing strategies and everything in between.



Beth Lynk – Senior Advisor for the Centers for Medicare and Medicaid Services
The Children's Health Insurance Program (CHIP) provides
health coverage for children up to age 19 in families with
low or moderate incomes.
Beth Lynk serves as Senior Advisor to the CMS Administrator at the Centers for Medicaid & Medicare Services (CMS). As part of her responsibilities, Beth is the head of Communications and External Affairs for CMS and provides consultation on stakeholder engagement, campaigns, and strategy of key public engagement initiatives. Beth brings a wealth of knowledge as a strategist and communications expert in campaigns, crisis communications, and strategic planning with experience working in health care, government, political, non-profit, and corporate environments. Prior to joining CMS, Beth served as the Deputy Assistant Secretary for Public Affairs for the HHS Office of the Assistant Secretary for Public Affairs. In this role she led the Health Care Portfolio and coordinated communications strategy for the Agency for Healthcare Research and Quality, CMS, Health Resources and Services Administration (HRSA), the Office of Health Reform, Office of the National Coordinator for Health Information Technology (ONC). She supported Secretary Becerra in his first 100 days focusing on strategic communications surrounding several issues including the Marketplace Special Enrollment Period, health equity, drug pricing, and the implementation of American Rescue Plan. Before HHS, Beth worked at The Leadership Conference on Civil and Human Rights, where she served as the Senior Director of the census program and ran the Census Counts Campaign at the Leadership Conference Education Fund. In this role, Beth served as the chief coordinator of the Census Counts campaign; developing a campaign that brought together community-based organizations across a wide spectrum of advocacy to ensure communities the census has historically missed were counted in the 2020 Census. Beth has previously worked on Capitol Hill and also served as Associate Director of Federal Communications for Planned Parenthood Federation of America and Planned Parenthood Action Fund, directing Planned Parenthood's communications around federal policy, congressional action, advocacy campaigns, and related litigation.