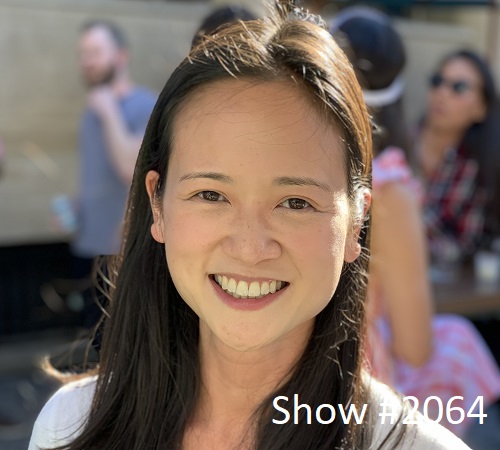 15 Aug

August 15, 2022 – Winning Book Awards Christopher Gilbert and eWebinar Bootstrapper Melissa Kwan



Christopher Gilbert – Co-founder of NobleEdge Consulting and Author of The Noble Edge: Reclaiming an Ethical World One Choice at a Time
I found book awards to apply for on bookawardpro.com. Not all
of the awards here are prestigious or really well known. It's
about getting exposure and getting in libraries.
Dr. Christopher Gilbert, author of the award winning book The Noble Edge: Reclaiming an Ethical World One Choice at a Time, is a senior international ethics consultant and popular keynote speaker. As co-founder of NobleEdge Consulting, he has worked with Fortune 500, government, and non-profit organizations, including the Bill and Melinda Gates Foundation, traveling the globe to spearhead sustainability, human capacity development and business conduct programs. With over 25 years of award-winning teaching experience in colleges and universities on four continents, Chris has also pioneered nationally recognized professional development and ethics centers. As a motivational speaker and author, he is well known for his informative humor, authenticity, and personalized inspiration. He holds a Ph.D. specializing in leadership ethics, an MBA and B.S. in Geology.



Melissa Kwan – Cofounder and CEO of eWebinar
Because we are a bootstrapped company, it is imperative that
people start paying from day one. I do not have time for alpha
or betas. No one gets to use us for free. While that meant we
took an extra six months building the product,
for me it was worth it.
Melissa Kwan is the Cofounder and CEO of eWebinar, an automated webinar solution that combines pre-recorded video with real-time interactions and live chat to deliver an engaging experience for attendees. Melissa and her team believe that by automating the repetitive and tedious task of giving the same onboarding, training, and sales presentations over and over, they free people up to focus their time on something else they value more. eWebinar Cofounder and CEO, Melissa Kwan, has spent twelve years in startups and built three successful companies without venture capital backing. Her previous startup, a real estate tech company, was acquired in 2019. As a revenue-driven founder specializing in sales and business development, she has learned how to build companies with very few resources — by automating what she could, outsourcing wherever possible, and inspiring talented people to join her team with shared focus and enthusiasm. Over the last decade, Melissa has come to believe that happiness should be the foundation of one's career, not the other way around, and that the way to achieve this is by intentionally designing one's life. This belief was born in part from the soul-crushing experience Melissa endured giving the same webinar over and over again while onboarding and training customers for her previous SaaS company. She wanted to free others from the same trap by giving them a way to automate their repetitive webinars, so they could get their time back and spend it doing something else.