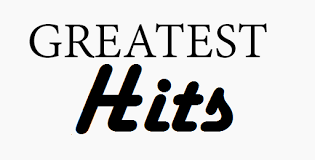 09 Jul

July 9, 2015 – Greatest Hits – Jay Samit & Kevin Johnson

"The audio file was removed when we switched hosts. Sorry. The cost was prohibitive. If you need the file, contact us and we will send it."

Greatest Hits – a replay of some of our favorite interviews. Jim is on vacation.  

Jay Samit – "Coolest Job," Video on Demand Creator and Author of Disrupt You!: Master Personal Transformation, Seize Opportunity, and Thrive in the Era of Endless Innovation
Jay Samit has been described by Wired magazine as "having the coolest job in the industry." He is a leading technology innovator who has raised hundreds of millions of dollars for startups, sold companies to Fortune 500 firms, taken companies public, and partnered with some of the world's biggest brands, including Coca Cola, McDonald's, General Motors, United Airlines, Microsoft, Apple, Verizon, and Facebook. Samit is CEO of SeaChange International, a leading global multi-screen video software company. A technology innovator and entrepreneur, he was a senior advisor to LinkedIn and was appointed to the White House initiative for education and technology by President Bill Clinton. Samit is the host of the Wall Street Journal Startup of the Year series. Samit helped grow pre-IPO companies such as Linkedin, held senior management roles at Sony and Universal Studios, pioneered breakthrough advancements in mobile video, internet advertising, ecommerce, social networks, ebooks, and digital music that are used by billions of consumers every day. An adjunct professor at USC, Samit teaches innovation at America's largest engineering school and is author of Disrupt Yourself: Master Personal Transformation, Seize Opportunity, and Thrive in the Era of Endless Innovation. He frequently appears on ABC, Bloomberg, CBS, CNN, Fox, MSNBC, NBC and tweets daily motivation to the over 100,000 business professionals who follow him on Twitter. An expert on transformational corporate change, Samit has been quoted in The New York Times, The Economist, Businessweek, Forbes, Los Angeles Times, USA Today, Fast Company and TechCrunch. He was awarded with the Leonardo Da Vinci Lifetime Achievement Award.





Kevin Johnson- CEO of Johnson Media Inc. and Bestselling  Author of  The Entrepreneur Mind: 100 Essential Beliefs, Characteristics, and Habits of Elite Entrepreneurs
Kevin D. Johnson, founder and president of Johnson Media Inc., has several years of experience leading his award-winning company as a successful marketing and communications firm. It serves many of the most notable Fortune 100 businesses today. As an innovative leader, he has appeared on ABC's Good Morning America, CBS, CNN, Oprah Radio, and in The New York Times, The Financial Times, Fast Company, and The Wall Street Journal. Recently, Johnson Media Inc. was awarded two 2015 Telly Awards. With nearly 13,000 entries from across the US and around the world, the Telly Awards honors the best work of the most respected advertising agencies, production companies, television stations, cable operators, and corporate video departments in the world. In October of 2014, the company was also awarded a 2014 International Davey Award by the Academy of Interactive and Visual Arts today. With nearly 4,000 entries from across the US and around the world, the Davey Awards honors the finest creative work from the best small firms, agencies and companies worldwide. He also supports non-profits and enjoys doing community service as a volunteer for the East Lake Foundation, Junior Achievement, Big Brothers and Big Sisters of America, Economic Empowerment Initiative, Latin American Association, and Boys & Girls Club of America.