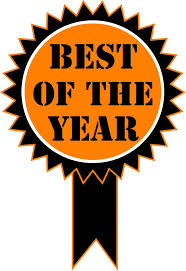 10 Jul

July 10, 2015 – Greatest Hits – John Livesay & Richard Sheridan

"The audio file was removed when we switched hosts. Sorry. The cost was prohibitive. If you need the file, contact us and we will send it."

Greatest Hits – a replay of some of our favorite interviews. Jim is on vacation.  

John Livesay – Tech Funding Strategist and Author of The 7 Most Powerful Selling Secrets: Soar Your Way to Success with Integrity, Passion and Joy
John Livesay recently started a business helping others raise money.  Specifically, he helps owners perfect their pitches. He helps them translate the left brain tech CEO information to right brain speak, where all selling happens. It allows owners to present their offerings with a new found confidence. John says he can help you get your one million dollar pitch in 8 weeks! He is author of "The 7 Most Powerful Selling Secrets" and was the 2012 Saleperson of the year for Conde Nast's 22 brands, among 400 salespeople!




Richard Sheridan – CEO and Chief Storyteller at Menlo Innovations and Author of Joy, Inc.: How We Built a Workplace People Love
Richard Sheridan went from kid programmer to a Forbes cover story! in 2003, He created a work space so innovative and productive that thousands come from around the world to study it. His firm is named after Thomas Edison's Menlo Park New Jersey lab. and Henry Ford's recreation of the Menlo Park Lab in Greenfield Village. Even the dirt was taken from Edison. Yes, the dirt! If that doesn't make you want to listen, what will!?! His focus has always been technology, but his passion is actually process, teamwork and organizational design. The result? The Business Value of Joy! He has been a 5 time Inc. magazine revenue growth award winner, has been invited to the White House, and has had speaking engagements around the nation.