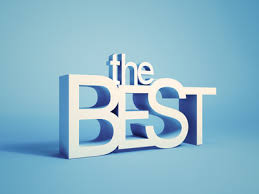 08 Jul

July 8, 2015 – Greatest Hits – Nihal Mehta & Brian Smith
Greatest Hits – a replay of some of our favorite interviews. Jim is on vacation.
Nihal Mehta – Mobile Entrepreneur, Uber & AirBnB Investor, and Founding General Partner of ENIAC Ventures
Nihal Mehta is a Founding General Partner of Eniac Ventures, a mobile venture firm. He founded five startups and has invested in more than 100 since 1999, Nihal is a noted expert in the emerging adoption of mobile technologies for media properties and consumer brands. As the founding CEO, Nihal grew LocalResponse's revenues 2153% over a three year period, which placed the company at #204 (#14 in NYC) on the 2014 Inc. 5000's Fastest Growing Companies and #67 on the 2013 Forbes list of America's Most Promising Companies. Prior to LocalResponse, Nihal founded ipsh!, one of the first full-service mobile marketing agencies, which was acquired by Omnicom (NYSE: OMC) in 2005. Nihal's investment portfolio includes Admob (sold to Google), Airbnb, HotelTonight, Swiftkey, Tapad & Uber. In 2013, Nihal was named a semi-finalist for "Entrepreneur of the Year" by Ernst & Young, and in 2012 a top 100 "Coolest People in NY Tech," by Business Insider. VentureBeat named him a "NYC tech influencer" and New York Enterprise Report named him a top 10 New York City "Game Changer."





Brian Smith – Founder of UGG Australia footwear, Keynote Speaker and Author of The Birth of a Brand
Brian Smith grew one of the most famous footwear brands with only $500 of start-up money. While studying at UCLA, he founded UGG Imports to bring sheepskin footwear to America from his native Australia. After seventeen years, he sold the business to Deckers Outdoor Corporation just as sales reached $15 million. The UGG brand has since grown to over $1 billion of international sales. Now, Brian is one of the most sought after business leaders and speakers in the world. Brian is committed to teaching his breakthrough business strategies and has recently written a book based upon his journey. His theme is that you can't give birth to adults. Every business starts with conception, then birth after a long infancy. See more about Brian here….