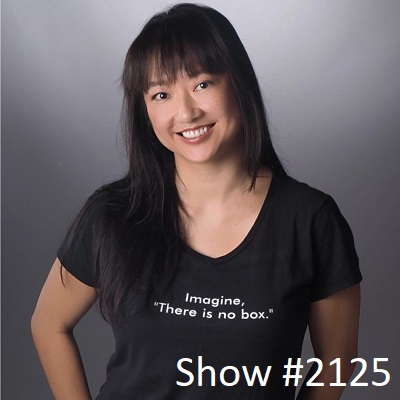 22 Nov

November 22, 2022 – No Box Dr. Simon & Marissa Cleveland and John Maxwell Coach Sherry Eifler



Dr. Simon Cleveland – Educator, Consultant and Marisa Cleveland – Co-Founder of Simeris Alliance and the Co-Author of There Is No Box: A Practical Guide for the Relatable Leader
There is no box! There is not one way to get to where you want
to be. There are many different paths. The book has strategies
on how to get there.
Dr. Simon Cleveland is a scholar-practitioner and lecturer at Drexel University, Georgetown University, the Johns Hopkins University, Northeastern University, Purdue University Global, and Wake Forest University. Simon holds a Doctor of Education in Organizational Leadership from Northeastern University. While earning his PhD in Information Systems from Nova Southeastern University, he was honored as the three-time recipient of the prestigious Dr. Harold Kerzner Scholarship awarded by the Project Management Institute Educational Foundation. Simon was honored with the Tropaia Award: Outstanding Faculty for his work with the Master of Professional Studies in Project Management at Georgetown University and was honored with the Excellence in Teaching Award from Zanvyl Krieger School of Arts and Sciences at the Johns Hopkins University. He sits on four editorial review boards and is an associate editor for the International Journal of Information Technology Project Management, the International Journal of Project Management and Productivity Assessment, the International Journal of Information and Communication Technology Education, and the International Journal of Smart Education and Urban Society. Simon has over two decades of experience in managing complex technological projects, including software systems projects for Accenture, AOL, Avanade (joint venture of Microsoft and Accenture), Department of Education, Department of Homeland Security, General Dynamics, MD Anderson Cancer Center, and NASA. Simon is a professionally certified (PMP, CSM, CSPO, ITIL, Six Sigma Black Belt) technology expert and a dynamic researcher with over 50 peer-reviewed journal and conference publications in the fields of project management, leadership, information systems, computer mediated communication, and community engagement. Simon holds certificates in education and big data from Harvard University and Massachusetts Institute of Technology.
With more than two decades in the education and publishing industries, Marisa Cleveland, Ed.D. is adamant about supporting efforts toward the betterment of the human condition. She is the executive director for The Seymour Agency, Hodges University Board of Trustees vice-chair, and a New York Times and USA Today bestselling author. Gulfshore Business and D'Latinos magazines honored Cleveland with the Arts and Culture 2015 FACE Award, and in 2014, Gulfshore Business selected her as a Forty Under Forty honoree. They are the co-authors of the leadership book, There Is No Box, and are always looking for the best way to live life.



Sherry Eifler – CEO at R Connection Point
God gifted each of us with that unique individuality for a purpose.
That main purpose is for us to live in community and strength and
one another. And for us to embrace each other's uniqueness and
unique abilities and figure out how we fit together to make our
community stronger.
Sherry Eifler is the founder and CEO of R Connection Point, a transformational leadership coaching company. She is a devoted Army wife and mother with a passion for women's ministry, and brings over 20 years experience of leading teams and organizations within the Military footprint. Through her roles as an author, speaker, and Executive Director with the John Maxwell Team, she has trained over 5,000 men and women. As an Army Veteran and devoted Army wife, Sherry makes her home where the Army sends her with Brian, her husband of 25-plus years and their three amazing children. She is on a mission to help 50,000 Military affiliated women to reconnect and discover the power of community and connection and live life through their purpose. She sees it as privilege and is honored to be an encouraging agent for spiritual transformation in the lives of others. Sherry has over 15 year's experience writing and speaking in Women's Military Ministry, sharing inspirational Biblical concepts with relevant life application. As a Army Veteran and devoted Army wife, Sherry makes her home where the Army sends her with Brian, her husband of 25-plus years and their three amazing children.