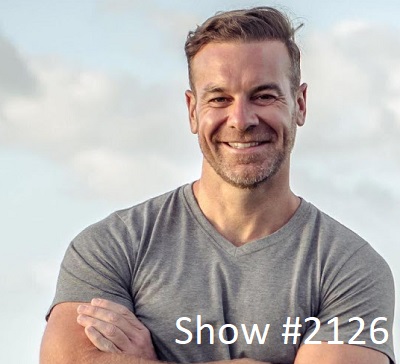 23 Nov

November 23, 2022 – Product Developer Bob Moesta and Your Green Pal Bryan Clayton



Bob Moesta – Co-founder and President of the ReWired Group and Author of Learning to Build: The 5 Bedrock Skills of Innovators and Entrepreneurs
Most innovations don't come from the technical side. Most people
think you must come up with the idea first. The idea is the easy
part! The hard part is uncovering demand, which is finding,
"Where is there a struggle moment where people want to make
progress, but can't?"
Bob Moesta is an innovator, entrepreneur, and the co-creator of the Jobs to Be Done Theory to investigate consumers' motivations and decision-making processes. The co-founder and president of the ReWired Group, Moesta helps leaders and companies repeatedly innovate and reliably predict and drive lasting success. He is also the coauthor of Choosing College: How to Make Better Learning Decisions Throughout Your Life. An experienced product developer and engineer by training, Bob has worked on and helped launch more than 3,500 new products, services, and businesses across nearly every industry, including education, health care, defense, auto manufacturing, software, financial services, and construction. Bob is a guest lecturer at The Harvard Business School, MIT Sloan School of Entrepreneurship, and Northwestern University's Kellogg School of Management. He holds degrees from Michigan State University and the Harvard Business School. He has studied extensively at Boston University's School of Management, MIT School of Engineering, and Stanford University's d.school.



Bryan Clayton – CEO and cofounder of GreenPal
Bootstrapping can clarify your thinking to focus on one thing,
the customer. Not only focusing on your customer, but talking to
your customer, asking them, "Where can we improve?" You have
to be maniacally focused on your customer.
Bryan Clayton is CEO and cofounder of GreenPal an online marketplace that connects homeowners with Local lawn care professionals. GreenPal has been called the "Uber for lawn care" by Entrepreneur magazine and has over 200,000 active users completing thousands of transactions per day. Before starting GreenPal, Bryan Clayton founded Peachtree Inc., one of the largest landscaping companies in the state of Tennessee, growing it to over $10 million a year in annual revenue before it was acquired by Lusa holdings in 2013. Bryan's interest and expertise are related to entrepreneurism, small business growth, marketing, and bootstrapping businesses from zero revenue to profitability and exit.