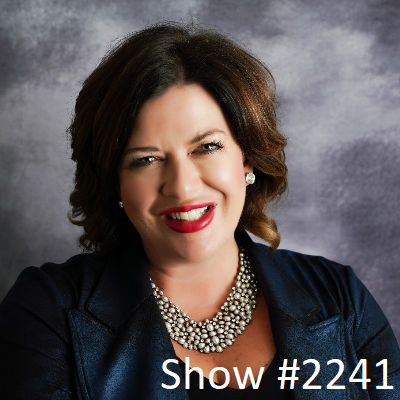 30 Jun

June 30, 2023 – Off Market Home Finder Fred Warder and Produce Moms Lori Taylor



Fred Warder – Principal of Joe Homebuyer
If you are in your 20s and want to be a real estate investor, the best way
to do it is called house hacking. Take out a FHA loan, which is very
accessible and easy to get. They allow for duplexes. Live in one side
and rent out the other.
Fred Warder is the Principal of Joe Homebuyer. Fred Warder is a real estate investor who after 20 years in corporate America left that behind to build his own business from the ground up. Fred and his partner started their real estate investment business, with years of leadership experience to back them up. After a tragic loss in his family at just 18 years old, Fred's career goals changed and set him down the corporate path. This eventually led him to being CEO of a company making 50-80 million dollars of revenue and then walking away from the corporate world completely by the time he was 45. Fred and his partner have taken this experience and now created a successful real estate investment business and have grown their team to over 10 employees. Fred has valuable knowledge to share with other seasoned entrepreneurs and those just beginning their journey. Along with leading his company, his goal is to help others who are looking to branch out on their own and find financial freedom through real estate.





Lori Taylor – Founder & CEO of The Produce Moms
Marketing does not have to be a loss leader for the company. We can
generate revenue! We did that by the vendors giving us discounts in
exchange for exposure, for example.
Lori Taylor is the Founder & CEO of The Produce Moms. Lori Taylor is on a mission to put more fruits and vegetables on every table. Lori is the founder of The Produce Moms, a community with a passion to educate consumers on the benefits of eating, growing, selecting, storing, and serving fresh produce. As a produce supply chain professional for 10 years, Lori saw a void when it came to sharing knowledge about fresh produce brands, and she knew she wanted to find ways to inspire consumers to eat more fruits and vegetables. Lori and the Produce Mom's have done this by continuing to work with the food supply chain, media, and the government. Since its founding, Produce Moms has had an audience of 2.2 million and over 100 brand partnerships. Lori's amazing entrepreneurial story has been featured by Oprah, Martha Stewart, Forbes, GQ Magazine, Food Network, Hallmark, RealSimple Magazine, HuffPost, StyleCaster, and more. In addition to running The Produce Moms, Lori is also a Podcast host and Keynote Speaker, receiving many accolades including Forbes Next 1000. She often speaks with school officials and lawmakers to support public policy to increase the availability of fresh produce in School Meals and other child nutrition programs. She is committed to helping the public know about changes happening within the grocery store for the health of the industry and the health of consumers.