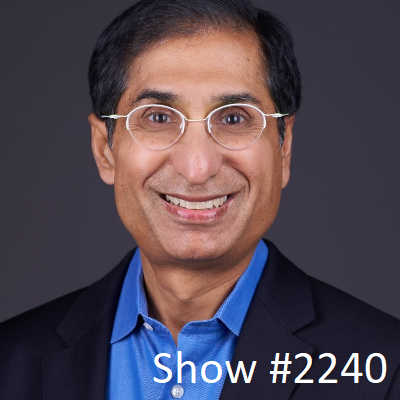 28 Jun

June 28, 2023 – Building an Online Marketplace Shirish Nadkarni and Greatest Hit Dorie Clark



Shirish Nadkarni – Board Member of TiE Seattle and the Author of Winner Takes All: Case Studies in how Online Marketplaces are creating modern monopolies
The most powerful way to build a brand is to get an amazing set of ratings
and reviews for your product. You have to have amazing customer service.
So that if something goes wrong with the product you replace it immediately.
Shirish Nadkarni is a Board Member of TiE Seattle and the Author of Winner Takes All: Case Studies in how Online Marketplaces are creating modern monopolies. Shirish Nadkarni is a serial entrepreneur with proven success in creating multiple consumer businesses that have scaled to tens of millions of users worldwide. Shirish was the co-founder of Livemocha, the world's largest language learning site with 15+ million registered members from over 200 countries. Livemocha was acquired by RosettaStone in 2013. Prior to Livemocha, Shirish was the founder of TeamOn Systems, a mobile wireless e-mail pioneer that was acquired by BlackBerry in 2002. The TeamOn technology served as the core foundation for Blackberry Internet E-mail which serviced over 50 million BlackBerry users. Shirish started his career at Microsoft where engineered the acquisition of Hotmail and launched MSN.Com which became a leading web portal in the early days of the Internet. Shirish received his MBA from Harvard Business School and a BSE in Electrical Engineering from the University of Michigan. He serves on the board of TiE Seattle where he chairs a number of programs including the GoVertical Startup Creation Workshop, the TiE Entrepreneur Institute, and the Z5 Catalyst funding initiative.





Dorie Clark – Keynote Speaker, HBR contributor, Marketing Consultant, Business School Professor and Author of Entrepreneurial You: Monetize Your Expertise, Create Multiple Income Streams, and Thrive
Greatest Hits Moving to the new Server –
Originally aired November 13, 2017. 
Dorie Clark has been named one of the Top 50 business thinkers in the world by Thinkers50, and was recognized as the #1 Communication Coach in the world by the Marshall Goldsmith Leading Global Coaches Awards. Clark, a consultant and keynote speaker, teaches executive education at Duke University's Fuqua School of Business and Columbia Business School. Recognized as a "branding expert" by the Associated Press, Fortune, and Inc. magazine, she is the Wall Street Journal bestselling author of The Long Game, Entrepreneurial You, Reinventing You, and Stand Out, which was named the #1 Leadership Book of the Year by Inc. magazine and one of the Top 10 Business Books of the Year by Forbes. It was also a Washington Post bestseller. Her books have been translated into Russian, Chinese, Arabic, French, Polish, Korean, Spanish, Italian, Vietnamese, and Thai. Clark, whom the New York Times described as an "expert at self-reinvention and helping others make changes in their lives," is a frequent contributor to the Harvard Business Review. She consults and speaks for a diverse range of clients, including Google, the World Bank, Microsoft, Morgan Stanley, the Ford Foundation, and Yale University. A former presidential campaign spokeswoman, Clark has also taught for Spain's IE Business School, HEC-Paris, Babson College, Smith College Executive Education, UNC's Kenan-Flagler School of Business, and more. She has guest lectured at universities including Harvard Business School, the Harvard Kennedy School, Stanford University's Graduate School of Business, the University of Pennsylvania's Wharton School of Business, the University of California-Berkeley's Haas School of Business, Georgetown, NYU, the MIT Sloan School of Management, and the University of Michigan. Her work has been published in the Harvard Business Review Guide to Getting the Right Job and the Harvard Business Review Guide to Networking, and she is quoted frequently in the worldwide media, including NPR, the BBC, and MSNBC. She has been a regular commentator on Canada's CTV and was named one of Inc. magazine's "100 Great Leadership Speakers for Your Next Conference." A former New England Press Association award-winning journalist, Clark directed the environmental documentary film The Work of 1000, and was a producer for a multiple-Grammy-winning jazz album. She is a Broadway investor, as well as a member of BMI's Lehman Engel Musical Theatre Advanced Workshop, widely considered the premier training ground for musical theater lyricists and composers. At age 14, Clark entered Mary Baldwin College's Program for the Exceptionally Gifted. At 18, she graduated Phi Beta Kappa from Smith College, and two years later received a Master of Theological Studies from Harvard Divinity School.