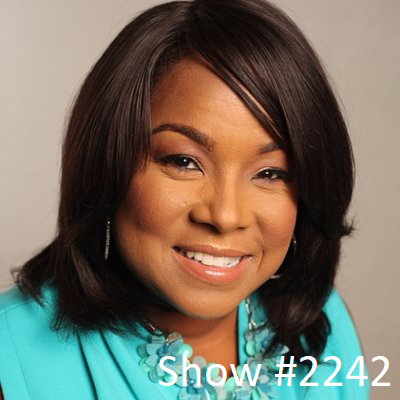 03 Jul

July 3, 2023 – Greatest Hits – NYT Melinda Emerson and USA Today Steve Strauss



Melinda Emerson – Small Business Expert, Digital Marketing Strategist, Keynote Speaker, and Bestselling Author of Fix Your Business: A 90-Day Plan to Get Back Your Life and Remove Chaos From Your Business
This interview is listed in the Greatest Hits and
needed to move to our new server.
Melinda Emerson has advised companies such as Pitney Bowes, FedEx, Verizon, Xerox, American Express, Sam's Club, and Wells Fargo on how to construct media, social media, and marketing strategies to increase customer growth in the small business market. She draws on her 18 years of combined front-line and executive management in business and entrepreneurial situations. She shares her small business insights and knowledge through many media, including her blog "succeedasyourownboss.com" which is syndicated by the Huffington Post reaching over 3 million readers each week. She is also a former social media columnist for the New York Times. Her articles are featured in many publications such as Entrepreneur, Smallbiztrends.com, Black Enterprise, and Essence. She is frequently tapped to speak about small business issues on media such as Fox News, CNBC, MSNBC, NBC Nightly News, Money Matters and in the Washington Post, The Wall Street Journal, Fortune and Inc. Magazines, Forbes Magazine named the #1 Woman for Entrepreneurs to follow on Twitter.





Steve Strauss – Senior USA TODAY Small Business Columnist
This interview is listed in the Greatest Hits and
needed to move to our new server.
Steve Strauss is a leading small business expert and shares his wealth of knowledge as an internationally recognized speaker, columnist, and attorney. He is also the author of 17 books, including The Small Business Bible: Everything You Need to Know to Succeed in Your Small Business
. As a weekly columnist at USATODAY.com, Steve gives insight to small business owners and entrepreneurs on everything from writing in the workplace to marketing, and his column is one of the longest-running business columns in the world – running for 17 years. Steve has spoken as an expert for the U.S. State Department in locations such as India, Japan, Mongolia, and the West Bank, and he sits on the Board of the World Entrepreneurship Forum in France. Today, he shares the latest results from the Bank of America Small Business Survey.