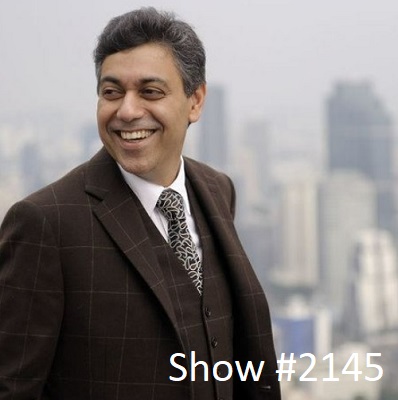 03 Jan

January 3, 2023 – World's Leading Happiness Ambassador Deepak Ohri and $40M Revenue Nick Bare



Deepak Ohri – Founder and CEO of lebua Hotels & Resorts     
Discovery is the key to innovation. Everything starts with the
discovery, and discovery can only happen if you move out
of your comfort zone.

In today's life it is very easy to achieve what we want to achieve.
We need to believe in two things. First, we have to believe in
ourselves and second we have to believe in our dreams.
Deepak Ohri, founder and CEO of lebua Hotels & Resorts, is well-known worldwide as an award-winning entrepreneur who has transformed the luxury hospitality landscape in Asia. In November 2022, Deepak Ohri was named the World's Leading Happiness Ambassador by the World Travel Awards. Deepak Ohri has spearheaded lebua Hotels & Resorts, a Thailand-based hospitality company, to grow exponentially through his concept of 'experiential luxury'. Central to Ohri's success is his unique approach to luxury and hospitality. He believes that the focus should be on creating lasting emotional experiences for guests – his initial vision for lebua – which has now become an industry-wide trend. He has been recognized globally as an award-winning entrepreneur and celebrated speaker, being featured speaker at the Forbes Global CEO conference and Financial Times Business of Luxury Summit, amongst many others. Combining his vast knowledge and the power of storytelling, he weaves compelling cases with both science and experiences. Ohri is also a guest lecturer at many prestigious business schools including Harvard Business School, Columbia University, NYU Stern School of Business, and MIT Sloan. Ever committed to sharing expertise he provides mentorship to business students with career advice and industry insights to help shape the next generation of leaders in hospitality and luxury. Deepak Ohri has been appointed Executive in Residence in Entrepreneurship and Innovation at the College of Business at Florida International University (Miami, Florida). He has also co-created and helped pioneer the first MBA course in luxury marketing and management www.luxuryincubator.bz for the Graduate School of Business at FIU.



Nick Bare – Founder and CEO of Bare Performance Nutrition
I am a firm believer in building businesses slowly and the right
way. When you build a brand that is super strong with a really
good product and people, it might take you 10 years, but you
can be proud.
Nick Bare, a veteran, fitness expert and founder and CEO of Bare Performance Nutrition, a premium fitness lifestyle brand. Nick Bare has an emotional and motivational story – and would be a dynamic guest (fitness, lifestyle, entrepreneurism and embracing the idea of Go One More, which is a mantra he lives by and inspires his team and community with each and every day).