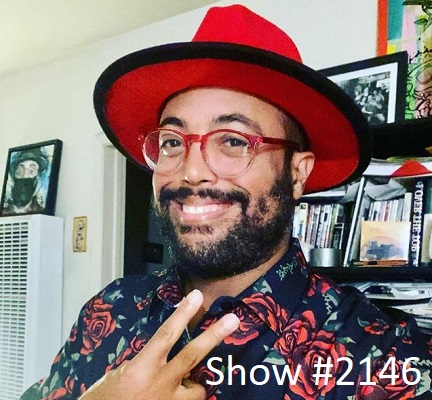 04 Jan

January 4, 2023 – EY SMB Data Ken Englund, Side Hustler Cliff Beach and TwnSqr Paul Wakim



Ken Englund – Americas Technology, Media and Telecommunications Leader at EY
While tech leaders are seeing some signs of recession, they
remain bullish overall in their outlook.
Ken Englund is the Americas Technology, Media and Telecommunications Leader at EY, where he's focused on helping technology, consumer electronics, internet, social commerce and software companies solve critical business issues. In his previous role, Ken led the technology sector for North America. He and his team led global technology companies through major business transformation programs, including the development of growth strategies, as well as operational cost improvement initiatives.



Cliff Beach – Musician and Author of Side Hustle & Flow: 10 Principles to Live and Lead a More Productive Life in Less Time
We all have the same amount of time, but some people are
maximizing it. There are people that think 'how do you spend your
time,' but really you need to be thinking 'how do I invest my time.'
Cliff Beach knows how to side hustle. Cliff has an MBA from Pepperdine University and a BM in Music Business Management. He is a Distinguished Toastmaster & Member of Toastmasters International based in Culver City, CA. He is the house band leader for Josh Gates Tonight on Discovery Channel, host of Deeper Grooves on 88.5 FM KCSN, a TEDX speaker, and his hit song 'Confident' is approaching 1 million streams on Spotify – all while maintaining his full-time day job as VP of Digital Operations with an online beauty company. In Side Hustle & Flow, Cliff tells the story of how he found a happy, balanced way to live a passion-filled and successful life –  and how we can, too. Side Hustle & Flow eschews the avalanche of books that make vague promises of fame & fortune. Cliff describes a detailed and realistic approach to building a more fulfilling life using practical productivity practices and real life techniques built upon 10 principles. Cliff's story helps us to discover a thoughtful way to embrace our own side hustle – as a creative outlet, a chance to give back, an additional income stream while we continue to work our 'day job' – and helps us to flow.



Paul Wakim – Founder of TwnSqr   
All of our marketing, if you can believe it, has been through
affiliates, and partnerships that we formed with people that
have big social media followings.
Paul Wakim is the co-founder and CEO of TwnSqr. I have completed over 30 real estate transactions in my career before starting TwnSqr. I created TwnSqr to help other investors succeed in the same way I have – through connection and collaboration with more experienced investors in my market. TwnSqr is the premiere off market property dispositions tool that connects real estate investors with one another and the largest institutional buyers in the world. Our goal is to support sellers, investors and buyers of all sizes through world class technology!