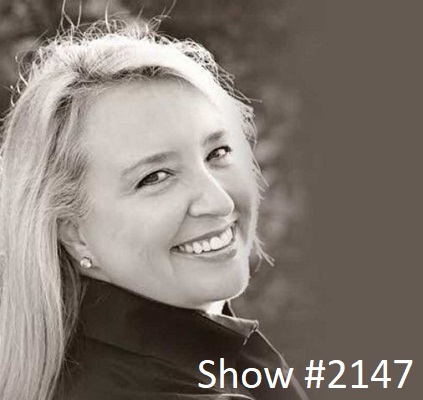 05 Jan

January 5, 2023 – Employee Ownership Corey Rosen and Product Rebel Heather Samarin



Corey Rosen, PH.D – Founder of National Center for Employee Ownership (NCEO) and Author of Ownership: Reinventing Companies, Capitalism, and Who Owns What
Most ESOPs are 100% employee owned and one of the tax rules is
that they don't have to pay any taxes. Congress likes employee ownership.
Corey Rosen, PH.D., is the founder and senior staff member of the National Center for Employee Ownership (NCEO), a nonprofit organization that's the nation's primary source of information on employee ownership (ESOP). One of the world's leading experts on the subject, he's worked with government leaders, business owners, employee groups, and academic leaders worldwide and serves on seven ESOP company boards. He's the co-author of Equity: Why Employee Ownership Is Good for Business (Harvard Business School Press; 2005) and the new book Ownership: Reinventing Companies, Capitalism, and Who Owns What (Berrett-Koehler Publishers; September 13, 2022).



Heather Samarin – Co-Founder of Product Rebels and Author of Groundwork: Get Better at Making Better
I love 'me too' products. I hear that philosophy from School for
Startups and love it. One of the ways you win at that is making sure
that you understand the problem of the customer better than
the other guy.
Heather Samarin is the co-founder of Product Rebels a product management leadership training company, and has over 17 years of experience in delighting customers through the design, development, and management of customer experiences within both B2B and B2C marketing and product management. She started her career and spent over 13 years at Intuit where she met Vidya and built her passion for customer-driven decision making. It was in her positions as Director of Quickbooks Enterprise and VP of Product Management in the TurboTax business where her love for new product design and innovation began. She and her team launched Intuit's QuickBooks Enterprise business, an up market Quickbooks product that is now achieving over $50MM in revenue. Since then, she has held C-level and senior roles within multiple industries like social gaming and healthcare markets where she led product strategy and new product design and development. She holds a BS in finance from California State University and an MBA in marketing from Santa Clara University. Heather lives in the Pacific Northwest and enjoys mentoring local entrepreneurs, angel investing, and taking advantage of all the beauty that living in the northwest has to offer!