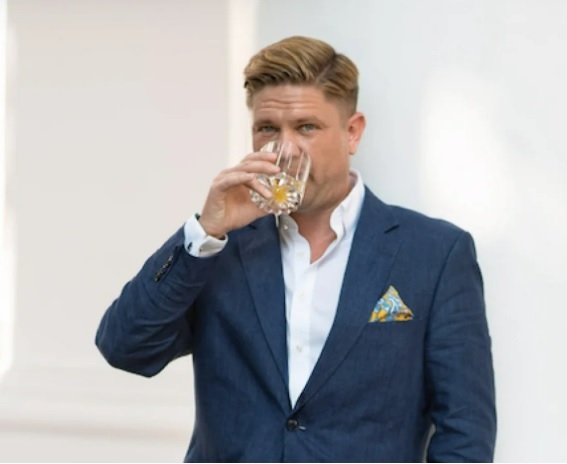 05 Apr

April 5, 2022 – Spirits Entrepreneur Adam von Gootkin and From The Jumpseat Peter Docker



Peter Docker– Co-Founder of Why Not Un Limited and Author of Leading From The Jumpseat: How to Create Extraordinary Opportunities by Handing Over Control
Peter Docker's first book, 'Find Your Why: A Practical Guide for Discovering Purpose for You and Your Team,' co-authored with Simon Sinek and David Mead, was published in September 2017. Collaborating with Simon Sinek for over 7 years, he was a founding Igniter and Implementation Specialist on the Start With Why team, teaching leaders and companies how to use the concept of Why. Peter's latest book is 'Leading from The Jumpseat: How to Create Extraordinary Opportunities by Handing Over Control.' Peter's commercial and industry experience has been at the most senior levels in sectors including oil & gas, construction, mining, pharmaceuticals, banking, television, film, media, manufacturing and services – across more than 90 countries. His career has spanned professional pilot; leading an aviation training and standards organisation; teaching post-graduates at an international college; and running multi-billion dollar procurement projects. A former Royal Air Force senior officer, he has been a Force Commander during combat flying operations and has seen service across the world. A keynote speaker and facilitator, Peter presents around the world offering workshops and bespoke leadership programs. He draws from his life experiences that range from being the pilot faced with crash landing a passenger jet with 140 people on board; being 'hunted' in the Borneo jungle while trying to survive; and many other leadership situations in which, at the time, he felt largely out of his depth.



Adam von Gootkin – Co-Founder & Chief Executive Officer of Highclere Castle Spirits – Check the WeFunder page here
To go https://wefunder.com/highclerecastlegin to invest
in the world's best gin!
A lifelong entrepreneur, Adam von Gootkin's pedigree in the spirits industry dates back to his family's distillery in the 1800s, while his lineage as a risk-taker can be traced directly to his great grandfather's Prohibition-era speakeasy on the Connecticut River. Over a century later, Adam has more than a decade in the spirits industry and brought his family's legacy into the next generation by co-founding Onyx Spirits Co., an award-winning craft distillery offering America's first ultra-premium moonshine and New England's first whiskey. In 2015, his nationally released book Living Proof: Onyx Moonshine's Journey to Revive the American Spirit, chronicled his unique approach to traditional business principles. Adam's next venture would take him from the Connecticut coast to the rolling grasslands of the English countryside and to one of the most famous homes in the world. Partnering with the Earl & Countess of Carnarvon, the owners of Highclere Castle (known to millions of fans around the world as the home in the award-winning tv series and motion picture, Downton Abbey). In 2017, Adam co-founded the Highclere Castle Cigars Company, produced with world-renowned cigar blender Nicholas Melillo in Nicaragua. The cigar went on to win many awards, with the brand rapidly expanding throughout the US, UK and mainland Europe. Highclere Castle Spirits joined the budding empire the following year, in keeping with Adam's vision to create a global portfolio of hyper-authentic prestige brands with deep roots. In 2019, the award-winning Highclere Castle Gin became the first of a super-premium line of spirits made from the oats and botanicals grown on Highclere Castle Estate, specifically, lavender planted by the Bishops of Winchester in the 9th century. The exceptionally smooth London Dry Gin has been released throughout the UK, US with several EU countries. Adam has been featured on Bloomberg, Forbes, Fortune, NBC, and many other leading media platforms. Adam's vision is to continue building an ultra-luxury global portfolio of distinctly authentic brands rooted in the uniqueness of their terrior and provenance; a celebration of history, authenticity, and irreplaceable pedigree.