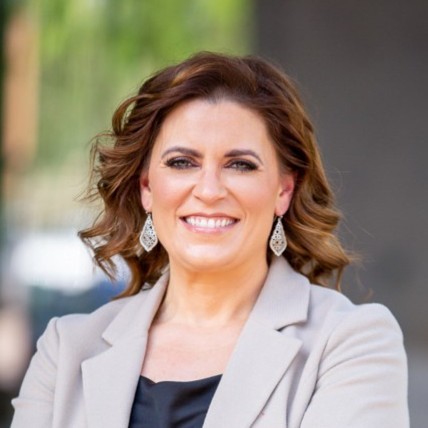 24 Mar

March 24, 2022 – Furniture Entrepreneur Bew White, 15 Year Old Mom Mari Tautimes and #1 in SBA Loans Huntington National Bank



Bew White – Founder of Summer Classics and Author of A Summer Classic: The Bew White Story
Never run out of money, because if you are growing really fast,
doubling every year, banks don't like it! It's dangerous! Banks
are scared of large growth.
Bew White left the family business in 1978 to start his own sales representative company, the Vista Corporation. Along the way, he started multiple smaller companies in an effort to build a national brand. In 1987 one of these, Summer Classics, began to take off. Created around Bew's idea to design and manufacture the outdoor furniture he would want for his own backyard, Summer Classics quickly began to be featured in notable home catalogs such as Neiman Marcus, Saks Fifth Avenue, Crate & Barrel, and Restoration Hardware. For decades, Summer Classics has been on the cutting edge of the outdoor furnishings market, leading the way with new manufacturing processes and designs. By 2018, Summer Classics surpassed $100 million dollars in sales, with its products sold in all 50 states and Canada, including twenty dedicated Summer Classics home retail stores.



Mari Tautimes – Certified EOS Implementer and Author of #KeepGoing: From 15-Year-Old Mom To Successful CEO & Entrepreneur
Adversity is what creates really tenacious people that know
that they can get through stuff!
Mari Tautimes is the author of #KeepGoing: From 15-Year-Old Mom To Successful CEO And Entrepreneur. Pregnant at 15 and with a baby at 16, she rose from administrative assistant to CEO of her family's businesses and sold it for $16 million. An entrepreneur for over 20 years, Mari is a speaker, trainer, EOS Implementer® and mentor, sharing her story of perseverance and success to help others create fulfilling lives.



Margaret Ference – Senior Vice President of Huntington National Bank #1 in number of SBA loans nationally
We survived! It is a Renaissance for small business. A rebirth!
Maggie Ference from Huntington National Bank discusses opportunities that exist for small businesses today, including support and funding for startups — and especially for minority business owners. Maggie is a Senior Vice President and the Business Banking Credit, SBA, and Operations Director for Huntington National Bank, a $100 Billion Dollar Regional Bank based out of Columbus, Ohio. With a background in financial underwriting, commercial closing and due diligence, and SBA Program Eligibility, Maggie has built a career specializing in business lending and is very active as a small business advocate in the communities that Huntington serves. Working with start-ups on business plans, helping small businesses expand into commercial companies, finding aging owners a generational solution for the sale of their business, and even helping those customers who fall on hard times, small business lending solutions are her passion. As the Director of the SBA Lending Program at Huntington, Maggie is pleased to celebrate that for the twelfth consecutive year, Huntington is the #1 SBA 7(a) lender in its now eight-state region and was #1 in number of loans nationally for 2020, for the third year in a row.