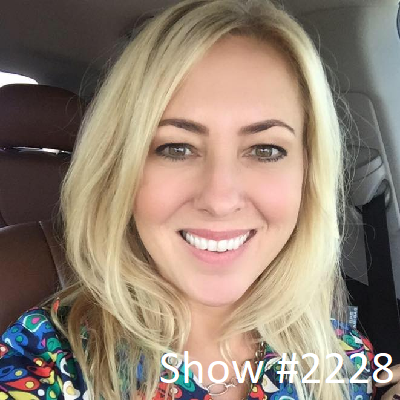 01 Jun

June 1, 2023 – Donation Tech Robert Soderstrom and Addiction Recovery Marsha Stone



Robert Soderstrom – Co-founder and CEO of ChangeUp
The younger the customer the more they expect the opportunity
for a retail transaction to be doing some kind of good in the world.
Robert Soderstrom, Co-founder and CEO of ChangeUp, Inc., the LA-based FinTech company revolutionizing donation technology for global commerce. Before launching ChangeUp, Soderstrom worked as Managing Director of Puck Creative Group for over ten years. He implemented new technologies with innovative advertising campaigns for clients in Helsinki, London, Shanghai, Hong Kong, and more. Many projects included creative uses of mobile technology, gaming, and entertainment. A lawyer by training, he worked earlier in his career on a long-term project managed by the Financial Advisory Services division of Pricewaterhouse Coopers, Denver.





Marsha Stone – Keynote Speaker, Author and Founder and CEO of Foundation Stone
My version of Christianity is based on a loving and the graceful
higher power that wants the very best for me and everyone else.
I don't have to blow out your light to make my light shine brighter.
Marsha Stone, JD, LCDC is the CEO and founder of Foundation Stone, a network of boutique, focused programs for individuals and their families struggling with mental health, substance use disorder and co-occurring disorders across the U.S. Their first featured treatment center, Amend Wellness, is led by a team of specialized medical experts that aim to identify the root causes of a mental health diagnosis through integrative and functional medicine. As someone who knows firsthand what overcoming addiction is like, Marsha integrates her own experiences into providing the most effective and quality rehabilitative programming to those struggling with various disorders. Previously, Marsha served as the Founder of BRC Healthcare, a diverse and specialized treatment provider offering a full continuum of care that includes medical detox, trauma and dual diagnosis, young adult, and gender-specific, chronic relapse treatment. Under her executive leadership, Marsha expanded their operations and strategic direction for over a decade. Since 2011, Marsha has served as one of the few female CEOs in the recovery industry. She is an expert on addiction recovery, intervention, family therapy, behavioral health, wellness, and ethics in treatment center management. Marsha has successfully led several non-profit organizations and considers herself to be a serial entrepreneur in the business of helping people. She is a highly recognized recovery speaker and respected leader in the addiction recovery field and regularly speaks at top industry conferences around the world. Marsha believes the coordinated efforts between the medical, legal and social-work communities are vital in addressing addictions. Marsha is the co-author of Rewired Workbook: A Manual for Addiction Recovery (Hatherleigh Press, 2017) with Erica Spiegelman, which offers practical applications and everyday guidance for breakthrough addiction recovery methods and new healing strategies ideally suited for those trying to achieve true and lasting sobriety. She and Spiegelman also co-hosted the podcast "Rewiring Your Life" which provided tips, tools, and conversations on overall wellness, inspiration and support. Marsha frequently appears on various media outlets including A&E Intervention, Dr. Phil, and The Doctors. She holds a J.D. with the distinction of academic excellence from North Carolina Central University School of Law, a Bachelor of Arts in English from Elizabeth City State University, and is a Licensed Chemical Dependency Counselor in Texas. She is married to a veterinarian, and together they have 5 children.