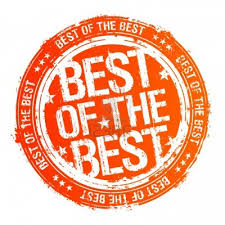 23 Mar

March 23, 2016 – Greatest Hits – Maid to Harvard PHD Dr. Jin Robertson & Emmy Winner Natalie MacNeil
This is a Greatest Hits Show, hope you enjoy. 
Dr. Jin Robertson – International Motivational/Inspirational Speaker and Bestselling Author of Major Dream: From Immigrant Housemaid to Harvard Ph.D.
Dr. Jin Robertson was born and raised in Korea, where she worked as a factory girl, waitress, and housemaid. After moving to the US, she became a major in the U.S. Army, and went on to receive a Ph.D. from Harvard. She is now Korea's most popular inspirational and motivational speaker and she has delivered over 600 speeches and is the bestselling author of a memoir that's sold over a half million copies. As a single mother, she raised a daughter, Jasmin, who was selected as a Presidential Scholar and who also graduated from Harvard, became a U.S. Army officer, and received a master's degree from Princeton. Currently a host of radio talk show "American Dreams: The Sky Is the Limit" on the Voice America/World Talk Radio, Dr. Robertson lives in Fayetteville, North Carolina and Seoul, Korea.



Natalie MacNeil – Emmy Award-Winning Media Producer, CEO at She Takes on the World and #1 Amazon Bestselling Author of The Conquer Kit: A Creative Business Planner for Women Entrepreneurs
Natalie MacNeil is an Emmy Award-winning media entrepreneur and the bestselling author of "She Takes on the World: A Guide to Being Your Own Boss, Working Happy, and Living on Purpose." She is the Creator of SheTakesOnTheWorld.com which was recognized by Forbes as one of the "Top 100 Websites for Women." Her expertise has also been featured in the pages of Glamour, People StyleWatch, Inc., Forbes, ForbesWoman,Wall Street Journal, CNN, Entrepreneur.com, Globe and Mail, Mashable, and more. Natalie won the Young Entrepreneur of the Year Award, the Stevie Award for Women in Business 2014, the Website of the Year award, and the Stevie Award for Women in Business 2013. She was recognized as a 40 Under 40 Recipient and a Forbes 20 Women to Follow on Twitter. She won her Emmy Award Winner for Out My Window which came out in 2011.