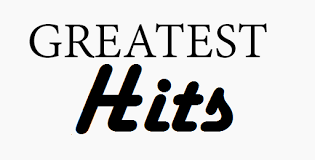 24 Mar

March 24, 2016 – Greatest Hits – $650,000 Buffett Lunch w Guy Spier & Business Buyer Ace Chapman
This is a Greatest Hits Show, hope you enjoy.
Guy Spier – Value Investor and Author of The Education of a Value Investor: My Transformative Quest for Wealth, Wisdom, and Enlightenment
Guy Spier is the principal investor at the Aquamarine Fund which is an investment partnership closely modeled on the original Buffett Partnerships, investing primarily in equities. Investors include friends and family, high net worth individuals, their family offices, private banks investing on behalf of their clients and even some institutional investors and pension funds. One of his best learning experiences was his $650,000 lunch with Warren Buffett, which he bid on and won in 2007. He did his undergraduate degree at Oxford where Guy did some tutorials with David Cameron. He graduated in 1988 with a First Class Degree and the George Webb Medley Prize for the top performance in Economics. He serves on the Alumni Board of the Harvard Business School and is on the advisory board of Horasis. Guy is the co-chair of the Weizmann Science and Business Club and is a TEDx co-Host in Tel Aviv and in Zurich.




Ace Chapman – Business Acquisitions Consultant

Ace Chapman bought his first business when he was nineteen. It was a stock market simulator called CoolWallStreet. After he sold his business, he was still tempted by the ease of taking a job and he took an amazing offer to enter corporate America. After playing around in the stock market and attempting some start up business ideas here and there, his savings had dwindled. A college dropout, Ace knew he would hit a glass ceiling in the corporate world. Eventually he was fired and he had a choice. Either go back and find another job or shoot for something bigger. He decided to find another business to buy and bought his next business and put up billboards all over the city saying, "We Buy Ugly Houses." Ace grew that business to his first million dollar business and sold it. He took some of the money and bought two retail stores, one in Chattanooga and another out of state. At one point each business was doing over $1 million dollars in revenue. Before he knew it, he was on the path to becoming a true dealmaker. He went on to acquire 15 offline businesses and sold 13 of them.