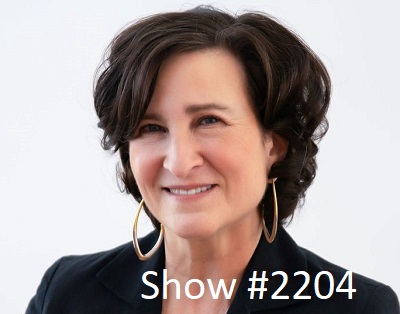 19 Apr

April 19, 2023 – 25 Million Books Sold Steve Berry and Collaborative Divorce Nanci Smith



Steve Berry – NY Times Best Selling Author of The Last Kingdom (Cotton Malone Book 17)
I have faith in America. I have faith in the Constitution. It's a magnificent
system and I think it will survive. I think we're going to be just fine.
Steve Berry is the New York Times and #1 internationally bestselling author of sixteen Cotton Malone adventures, five stand-alone thrillers, and several works of short fiction. His books have been translated into 41 languages with 25,000,000 copies in 52 countries. They consistently appear in the top echelon of The New York Times, USA Today, and Indie bestseller lists. Somewhere in the world, every thirty seconds, a Steve Berry book is sold. History lies at the heart of every Steve Berry novel. It's his passion, one he shares with his wife, Elizabeth, which led them to create History Matters, a foundation dedicated to historic preservation. Since 2009 Steve and Elizabeth have crossed the country to save endangered historic treasures, raising money via lectures, receptions, galas, luncheons, dinners, and their popular writers' workshops. To date, 3,500 students have attended those workshops, with over $1.5 million dollars raised. Steve's devotion to historic preservation was recognized by the American Library Association, which named Steve its spokesperson for National Preservation Week. Among his other honors are the Royden B. Davis Distinguished Author Award; the Barnes & Noble Writers for Writers Award given by Poets & Writers; the Anne Frank Human Writes Award; and the Silver Bullet, bestowed by International Thriller Writers for his philanthropic work. He has been chosen both the Florida and Georgia Writer of the Year. He's also an emeritus member of the Smithsonian Libraries Advisory Board. In 2010, a NPR survey named The Templar Legacy one of the top 100 thrillers ever written. Steve was born and raised in Georgia, graduating from the Walter F. George School of Law at Mercer University. He was a trial lawyer for 30 years and held elective office for 14 of those years. He is a founding member of International Thriller Writers—a group of nearly 6,000 thriller writers from around the world—and served three years as its co-president.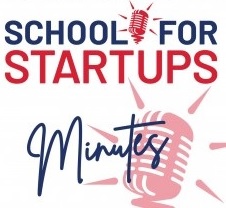 SFS Minute 166: Entrepreneurial Persistence


Nanci Smith – Divorce Attorney and Author of Untangling Your Marriage: A Guide to Collaborative Divorce
Your children are watching you like a hawk. You have the opportunity to
demonstrate how to handle adversity and conflict. You can demonstrate
for your children how to do things in an intentional way with respect and dignity.
Nanci Smith is an attorney licensed to practice in Vermont, and New York, with over 30 years of experience in family law. She has also authored a book entitled "Untangling Your Marriage: A Guide to Collaborative Divorce." As a family law attorney, Ms. Smith has helped many couples navigate the difficult process of divorce. She is a strong advocate of collaborative divorce, which is a process where both parties work together to come to an agreement without going to court. In her book, "Untangling Your Marriage," she provides a step-by-step guide to collaborative divorce, including strategies for effective communication and problem-solving. Ms. Smith believes that divorce doesn't have to be a traumatic and adversarial process. Through collaborative divorce, couples can work together to find a solution that is in the best interests of both parties and any children involved. Her book offers practical advice and tools for couples considering this approach to divorce. On her website, Ms. Smith offers information and resources on collaborative divorce, as well as traditional divorce and other family law issues. She provides high-level consultations to people who are contemplating divorce and want to know their options and what to expect. She also represents clients in Collaborative Divorce cases.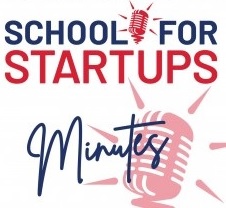 SFS Minute 165: Kids and Divorce