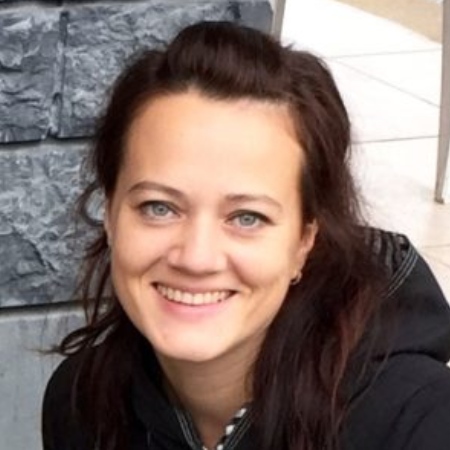 01 Aug

August 1, 2019 – Data Recovery & Safety Brian Gill and Amazon Tools Paulina Masson

"The audio file was removed when we switched hosts. Sorry. The cost was prohibitive. If you need the file, contact us and we will send it."

Brian Gill – Chairman of Gillware Digital Forensics, CEO Gillware Data Recovery, Boot-Strapper, and Angel Investor
Everybody that works with us, they are all humans. You cannot
ditch a human that has given you 5 or 6 good years just because
they are having a bad month.
Brian Gill is a computer scientist, entrepreneur and angel investor. Brian currently serves as Chairman of Gillware, which provides cyber risk assessments, data recovery, incident response and digital forensics services. Brian founded Gillware, a company that specializes in cyber risk assessments, data recovery, and incident response, to actualize his belief that data recovery doesn't need to be prohibitively expensive. His company quickly became a major player in their niche, acquiring recommendations from companies as high profile as Dell, Intel, and Western Digital and Micro Center, and raising sufficient capital to allow Brian to participate in several startup ventures. He started by co-founding Phoenix Nuclear Labs with Dr. Greg Piefer. While serving as a board member for Phoenix Nuclear Labs, they created Shine Medical Technologies as a spin-off in pursuit of a Moly-99 production solution. Those two companies alone employ hundreds of people, and have raised more than a hundred million dollars of venture capital. Brian is a very active angel investor, having invested in Pacifica Labs, Exploros, Allergy Amulet, Wellbe, PNL and SHINE, Gravy Live, URL Genius, and others. He's dedicated to educating small business owners about how to protect themselves from hackers, offering actionable steps that can be started immediately.

Paulina Masson – Founder of Shopkeeper – Profit Dashboard for Amazon Sellers
You have to nurture your audience. You have to keep
sending them something so they even remember who you are.
Paulina Masson is a software developer, internet marketer and entrepreneur. After jobs at EA Games and IBM, she started her own game company which she ran for eight years. Her current focus is a SAAS Product for Amazon private label sellers called Shopkeeper which she developed for personal use before recognizing and capitalizing on its utility for other Amazon sellers. Her business has multiple revenue streams, as she strongly believes in a diverse income portfolio. She is working on a private label brand apparel category as well.