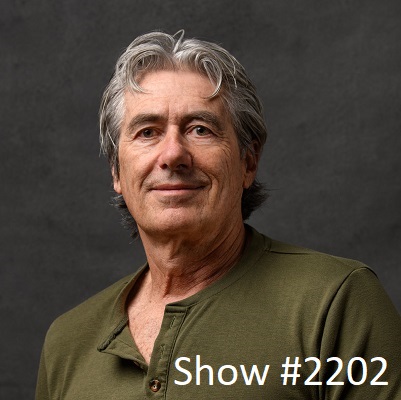 14 Apr

April 14, 2023 – Customer Experiences Greg Kihlström and 10 Patents & Lessons from Brothers Charles McCarrick 



Greg Kihlström – Principal, Chief Strategist at GK5A and Author of House of the Customer: A blueprint for one-to-one, customer-first, employee-driven business transformation
It comes down to companies that put a lot of effort into training employees.
It's not just saying we want to treat our customers well, it's training your
employees and motivating them to do a great job and that they get
satisfaction when customers are satisfied.
Greg Kihlström is a best-selling author, speaker, and entrepreneur, currently an advisor and consultant to top companies on customer experience, employee experience, and digital transformation initiatives as Principal and Chief Strategist at GK5A. He is also the host of The Agile Brand with Greg Kihlström podcast. He is a two-time CEO and Co-Founder, growing both companies organically and through acquisitions, and ultimately leading both to be acquired (one in 2017, and the other in 2021). As a strategist, digital transformation, and customer experience advisor, he has worked with some of the world's top brands, including AOL, Choice Hotels, Coca-Cola, Dell, FedEx, GEICO, Marriott, MTV, Starbucks, Toyota, and VMware. He is a member of the School of Marketing Faculty at the Association of National Advertisers, currently serves on the University of Richmond's Customer Experience Advisory Board, was the founding Chair of the American Advertising Federation's National Innovation Committee, and served on the Virginia Tech Pamplin College of Business Marketing Mentorship Advisory Board. Greg is Lean Six Sigma Black Belt certified, is an Agile Certified Coach (ICP-ACC) and holds a certification in Business Agility (ICP-BAF). Meaningful Measurement of the Customer Experience, Greg's eighth and latest book provides guidance on how to create a customer-centric culture that prioritizes customer needs while aligning internal teams around a common goal. His previous book, The Agile Workforce (2021) explores the current and future state of the workforce and envisions a world where individuals thrive in a new world of work opportunities enabled by technology, decentralization, and a shift in the power dynamics between employers and employees. Greg's book, The Center of Experience (2020) talks about how customer and employee experience can be operationalized into a cohesive brand experience. The Agile Brand (2018), follows the evolution of branding from its beginnings to the authentic relationship with brands that modern consumers want, and gives practical examples of what you can do to create a more modern, agile brand while staying true to your core values. His podcast, The Agile Brand with Greg Kihlström, launched in early 2019 and discusses brand strategy, marketing, and customer experience with some of the world's leading experts and leaders. Greg is a regular contributing writer to Forbes and CMSWire, and has been featured in publications such as Advertising Age, SmartCEO, Website Magazine, and The Washington Post. Greg was named a DC Inno 2018 50 on Fire winner as a DC trendsetter in Marketing. He's participated as a keynote speaker and panelist at industry events around the world including Internet Week New York, Internet Summit, EventTech, SMX Social Media, Social Media Week, Mid-Atlantic Marketing Summit, ABA Bank Marketing Summit, and VMworld. He has guest lectured at several schools including VCU Brandcenter, Georgetown University, Duke University, American University, University of Maryland, Howard University, and Virginia Tech.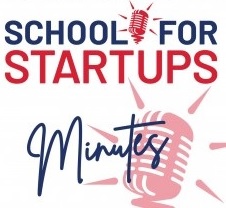 SFS Minute 160: Better Customer Experience




Charles McCarrick – 10x Patent Holder, Founder and CEO of Micro-Ant and Author of Lessons My Brothers Taught Me: How to Transform Your Personal Qualities Into A Successful Business
Passion? You need something pushing you rather than pulling you.
Charles D. McCarrick is an entrepreneur, inventor, and lead visionary of Micro-Ant. With more than 10 patents to his name, he pioneers and supplies unique equipment to the communications industry. Charles' most defining characteristic is enthusiasm—for new ideas, for the people who work with him, and for continuous improvement. By cultivating people's confidence and creativity, Charles has forged a top-notch team that delivers new technologies into the hands of customers and value to investors.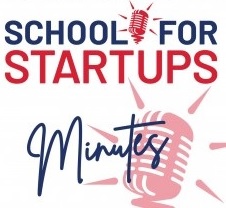 SFS Minute 161: How to measure success?