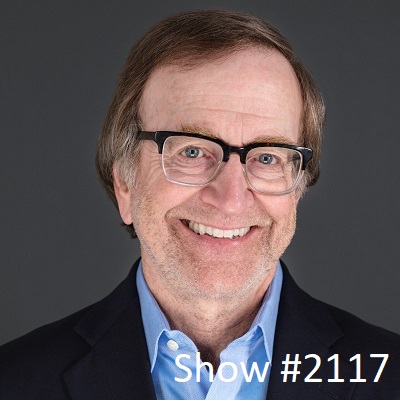 08 Nov

November 8, 2022 – Customer Service Bill Price and Flipping Market Update Mike Simmons



Bill Price – Former Global VP of Customer Service at Amazon, Founder and President of Driva Solutions and Author of The Frictionless Organization: Deliver Great Customer Experiences with Less Effort
Many pundits say if you fix a customer's problem, then they
will be more loyal. It goes against my logic and experience
because then you would want to have lots of problems
and you would fix lots of problems. Most customers don't
want those problems.
Bill Price was Amazon's first global vice president of customer service and is the founder and president of Driva Solutions, a consultancy dedicated to creating highly effective customer contact strategies and operations. He has more than 35 years' experience advising and directing major operations in more than 160 leading companies. He's the co-author of The Frictionless Organization: Deliver Great Customer Experiences with Less Effort (Berrett-Koehler Publishers; June 21, 2022) and of the bestseller The Best Service Is No Service, Your Customer Rules!



Mike Simmons – Owner at Just Start Real Estate and the Author of Level Jumping: How I grew my business to over $1 million in profits in 12 months
Go to mikesimmons.com/startup to get a free copy of my book!
Mike Simmons has shared the stage with Gary Vaynerchuk, Ryan Serhant, Jocko Willink, Russell Brunsson, Walter Bond, Andy Frisella, and Tom Ferry, among others. As the owner of a successful real estate investing company, and also a partner in one of the country's largest real estate mentorship/mastermind companies, Mike specializes in helping entrepreneurs create systems, processes, and automations that allow them to work on their business and not be a slave to it. Mike has personally worked with hundreds of entrepreneurs to help them optimize and grow their businesses. Additionally, Mike is the producer and host of his own online show and has conducted over 500 interviews with entrepreneurs who run 6, 7, and 8-figure businesses. Mike is a husband and father of two daughters and one son. Residing in Michigan, Mike is always looking for a reason to escape the cold weather and get to a beach!