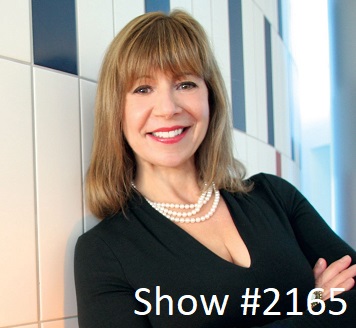 06 Feb

February 6, 2023 – Every Day Carry Yong-Soo Chung and Very Creative Robin Landa



Yong-Soo Chung – Founder of Urban EDC and Podcast Host at First Class Founders 
We had clients ask about our fulfillment because they were having
trouble with theirs. We ended up having paying clients without a
website or a name! After two or three clients came to us, we decided
to make it an actual company. That became Growth Jet.
Yong-Soo Chung left a successful career in cryptocurrency software engineering to found his first 8-figure e-commerce business Urban EDC, a venture with an impressive social media following. He then went on to launch GrowthJet, a Climate Neutral Certified third-party logistics company. Yong-Soo is passionate about sharing the lessons he's learned with other entrepreneurs so they too can start a bootstrapped company that is both profitable and sustainable.





Robin Landa – Creativity Expert and Author of The New Art of Ideas: Unlock Your Creative Potential 
We can acquire the traits of great creative thinkers. The most
important trait is being curious, not just about your own discipline,
but about other subjects. Curiosity leads to insights. The other
important trait is being open minded. If we listen carefully to what
people have to say and are open to new experiences, whether it is food
or a new museum or film, it really does open different worlds for us.
Robin Landa is a distinguished professor in the Michael Graves College of Kean University (her Walden's Pond) and a globally recognized ideation expert. She is a well-known "creativity guru" and a best-selling author of 25 books on ideation, creativity, branding, advertising, and design. She has won numerous awards and The Carnegie Foundation counts her among the "Great Teachers of Our Time." She is the author of twenty-five books including the forthcoming The New Art of Ideas: Unlock Your Creative Potential. She holds the title of Distinguished Professor in the Michael Graves College at Kean University. She has earned recognition for my design, writing, teaching, art, and research, including awards from the National Society of Arts and Letters, ADCNJ, GDUSA, the National League of Pen Women, Teacher of the Year, NJ Author's Award, Kean Presidential Excellence awards for research, Human Rights Educator award, among others.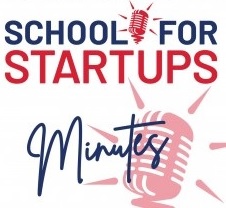 SFS Minute 113: Be More Creative