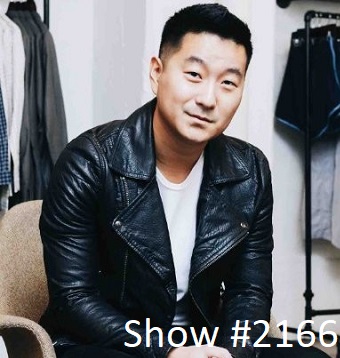 07 Feb

February 7, 2023 – The Sales Blog Anthony Iannarino and Frank And Oak Ethan Song



Anthony Iannarino – Keynote speaker, Author and Entrepreneur and the Founder of The Sales Blog
A girlfriend broke up with me and told me I was a loser. That
is actual rejection! When someone says no to a meeting, they
are just busy or do you didn't give them a good enough reason
to have a meeting.
Anthony Iannarino is a five time best selling author of four books on the modern sales approach and one book on leadership. He has built 8 figure business, is a speaker, coach, trainer, and entrepreneur.

Ethan Song – The CEO of Frank and Oak and The Founder of RareCircles
Most people spend too much time planning and thinking. You
need to lead by action. Studying the market is not enough, you
need to be doing. You need to be in the mud grinding to find
the next great thing.
Ethan is the CEO of RareCircles, where he helps creators and brands build communities in the Web3 economy. Previously, Ethan was the founder and CEO of Frank And Oak, which aimed to reshape the fashion industry by making it more personal and sustainable. Frank And Oak was named Most innovative company in retail by Fast Company and was #1 on the Deloitte Fast50 list. Ethan was born in China, but has spent most of his life in Canada. Ethan was previously a member of the CEO Council of Canada and a mentor for various organizations including Techstars and the C100.