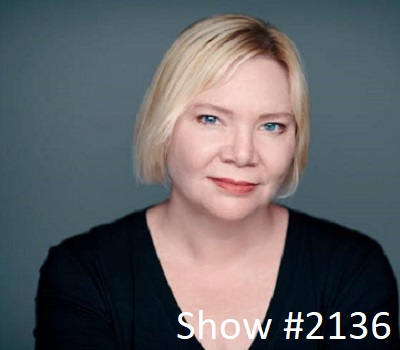 13 Dec

December 13, 2022 – Clients on Demand Russ Ruffino, Assassin's Creed Official Author Kate Heartfield and Gut Mind Link Dr. Kate Tomasino



Russ Ruffino – Founder of Clients on Demand
Most online education programs are terrible. That is the problem.
Most of the time when people are selling a program, they are
selling information, not transformation.
Russ Ruffino is the Founder of Clients on Demand, an Inc. 500 company that helps coaches, experts, and service providers attract the right clients, at the right price, anytime they want. Back at the height of the economic recession, Russ Ruffino paid his bills working hard hours as a bartender. He was first inspired to launch his career during this time after noticing a friend's success in online marketing and social media. Russ Ruffino was so inspired by the industry that he threw himself completely into learning how to create and sell products online. Now known as Clients on Demand, he developed an ebook and video course based on his ideas and priced it at $197– and to his surprise, he made a sale. The proof of this internet marking concept was a game-changer. Russ quit his bartending job with no more than $500 in his pocket, ready to start a new business journey – and hasn't looked back since! His business generated $15 Million last year, and all without producing a ton of content, simply by focusing on a strong lead gen process that starts with Fb ads to cold audiences. Russ specializes in helping experts (coaches, consultants, thought-leaders and service professionals) create simple, strong and repeatable marketing and sales processes that attract the perfect clients, at the perfect price, anytime they want. His average client raises their prices 1,000% or more, and, once they're up-and-running, attracts 5-10 new potential clients every day. It's the fastest method on the planet for scaling a coaching business to the six-figure per month mark. A father of two, Russ created a true lifestyle business by building a great team (currently about thirty people in his company). Russ enjoys traveling, and helping others create the business and freedom they want



Kate Heartfield – Author of Novels, Novellas, Stories and Games
I was hired by Ubisoft, the company that owns Assassin's Creed,
and their publishing partner, Akamai Books, to tell their story.
I have to make sure that nothing I write in the books contradicts
what happens in the video games.
Kate Heartfield is the author of the Sunday Times bestselling historical fantasy novel The Embroidered Book, the Aurora-winning novel Armed in Her Fashion, and the Nebula-shortlisted novella Alice Payne Arrives, along with dozens of stories. Her interactive fiction projects The Road to Canterbury and The Magician's Workshop were shortlisted for the Nebula in game writing. Her next novel is Assassin's Creed: The Magus Conspiracy, coming in August 2022.



Kate Tomasino, PhD – Assistant Professor of Medicine & Psychiatry, Northwestern University Feinberg School of Medicine
One of the most straightforward techniques that people can do that
can really improve stress and gut functioning is diaphragmatic breathing, which is a deep slow breath through the nose, with a bit of a hold, and
fully out through the mouth. The key is breathing into our diaphragm
down into the bottom of our lungs. It is a horizontal breath versus a
vertical breath.
Psychologist Kate Tomasino, PhD, is the co-director of the Behavioral Medicine for Digestive Health Program at Northwestern Memorial Hospital in Chicago. She is a licensed clinical psychologist specializing in behavioral medicine and psychogastroenterology. She combines treatments like cognitive behavioral therapy and medical hypnosis to help patients cope with medical illnesses and diagnoses like inflammatory bowel disease, disorders of gut-brain interaction, and other chronic digestive health issues. Research shows there is a strong two-way connection between the gut and the brain. Psychological factors can affect a person's gut health, and a person's gut symptoms or condition can also affect their psychological health and well-being. This can spell trouble during the holidays because sugary treats, fatty dishes and excessive alcohol are in abundance and can cause digestive trouble, making a person miserable.