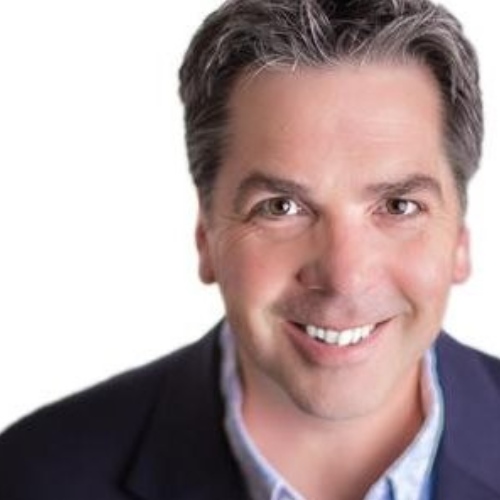 08 Oct

October 11, 2019 – Lawline's David Schnurman and (C)lean Messaging Scott Brown

"The audio file was removed when we switched hosts. Sorry. The cost was prohibitive. If you need the file, contact us and we will send it."

David Schnurman – CEO of Lawline and FurtherEd – Forbes Columnist
In a way the best, the most valuable companies, in my opinion,
are ones that don't rely on the founder to do everything.
David Schnurman is the CEO of Lawline, the leading provider of online Continuing Legal Education in the country. The company recently celebrated over 100,000 attorneys on its website with over 2,000,000 courses completed last year. In 2012, the company launched FurtherEd, which has been a great resource in serving accountants for their Continuing Professional Education requirements. David is very passionate about making lifelong learning a regular part of everyone's day. In law school, he started TrueNYC, an online website and public access TV show that featured video interviews and advice from entrepreneurs. In 2012, David launched teachem, a free platform that is used by thousands of teachers to create online classes from YouTube videos, and he actively speaks at high schools, colleges, and businesses on topics ranging from marketing, leadership, culture, and entrepreneurship. He is also the Mentorship Chair for the Board of the NY Chapter of Entrepreneurs Organization. Lawline's unique company culture has been recognized by many organizations, including Crain's and New York State Society of Human Resources. In addition, Lawline's success has been recognized by The Wall Street Journal, Inc. Magazine, Entrepreneur.com, and the New York Post.


Scott Brown – 8x Startup Founder, Advisor & Investor, Creator of the Bacon-Wrapped Tot & (C)lean Messaging™ and Author of (C)lean Messaging: A framework to help startup founders talk to humans – Read interview highlights here
We don't sell to other businesses, we sell to human beings who
happen to work at other business. The first thing we would do
in a (C)lean Message is figure out what that human being
actually deeply cares about.
Scott Brown is a long-time technologist, angel investor, and former actor turned entrepreneur who has started 8 companies over the last 25 years. Currently, he is the VP of Ventures & Outreach for the global connectivity industry as part of CableLabs. In addition, Scott is the Executive Director of UpRamp, an industry wide platform that connects radical entrepreneurs to the most powerful network in the world. UpRamp is all about doing deals, not demo days. Scott has helped hundreds of startups perfect their messaging with his proven framework to fully connect with their listeners, and has helped them grow as an angel investor. He's a sought-after speaker who has presented around the globe for Fortune 500 companies, startup events, and TEDx on topics ranging from Hamlet to hiring, and (C)lean Messaging. Scott is also credited with inventing the worlds first bacon-wrapped tot.

Highlights from Scott's Interview
Strangely enough, 30 years ago, a guy named John Malone created a nonprofit which acts as the innovation arm of the global mobile and broadband industry. About four years ago, they brought me on to figure out how we could help that industry work with emerging startups better. And so I founded a group called UpRamp, which connects radical entrepreneurs, like many of your listeners, to the most powerful network in the world. We focus on helping entrepreneurs and young companies get deals with amazing companies like Comcast and Charter and Cox and Liberty Global and Vodafone, a global footprint to help drive entrepreneurship at any stage into these large mobile and broadband carriers.
There obviously are pieces of it that are very specific to the types of networks that are run by these large mobile and broadband operators. However, I have the ability to look broadly at the challenges that large enterprises have. We have 65 of these members today, these large broadband carriers, and they're billion dollar companies that have billion dollar problems, things like HR sales and marketing, ad tech, the customer experience, all of those things. When I talk to entrepreneurs, just about any technology that can sell to the enterprise probably has a home somewhere among our 65 members around the world.
Getting into this is actually a funny story. I was lucky enough to sell my last company back in November of '14, and I tried to retire again. It turns out, I kind of suck at retiring. I was doing some angel investing and advising a number of young companies here in Colorado, and one of my companies was presenting at a CableLabs conference, so I went up to try to help. I ended up talking to a bunch of these marketing guys from the cable and broadband industry about how hard it is for young startups to get traction selling into this space, to offer the sales cycles that are 24 to 36 months long. If you're a young company, you're lucky to get up 12 to 18 months; I got pretty heated and pretty passionate about it. And after a couple of years and a couple hours of conversation, they said, "Well, if you're so smart, why don't you come fix it?" And I said, "Gosh darn it, I will." And so now I have a job.
Benefits are great, right? We all have to have that. But for me, it's a passion project. What I saw is that CableLabs is uniquely positioned as the nexus of 65 of these largest mobile and broadband operators. If I wanted to change an entire industry to help them get better at working with emerging tech companies, this is the perfect place to do it. Our direct customers are the CEOs and CTOs of these billion dollar enterprises. By helping them figure out how to work with emerging tech in a better way, I knew I could help change that dynamic of disruption across media, mobile and broadband, by getting outside innovation, emerging technologies and startups to sell easier into this market. So for me, it's a passion project. I want to find a way to help these giant enterprises work better with young technology so that they can find a way to delight customers in a more efficient, scalable way. I want to help startup founders, like I was for the last 25 years, get traction faster in the enterprise.
I was an actor when I was young. I was lucky enough to go to drama school and travel all over the world doing a lot of Shakespeare. And I was invited in the early '90s to do I think it was Henry V in beautiful Milwaukee, Wisconsin. I show up there and we had a great run and I was invited to a dinner party.
One particular evening, I show up, and I happen to meet a doctor who had just invented this new topical analgesic, a pain relieving gel made out of capsaicin or red peppers. He just got FDA approval, and it was fascinating. We were talking and drinking and talking and drinking and about at two o'clock in the morning, he says, "Scott, I think you can help me sell this." I said, "Of course I can." I had no idea what I was talking about, but it's a painkiller for any kind of topical pain, like arthritis or anything like that.
So we do this little deal. And lo and behold, we were able to flip that company in six months. Now this product is on every shelf in every Walgreens around the world. I just got lucky, found an amazing product and amazing cofounder, and just so happened to have the right connections to help make it happen. From there, I was hooked. There was something about building a business and creating this new entity, and of course, paying my rent, which I loved, and I didn't have as an actor.
We worked really hard to do that, but I'm a big believer that happenstance is an amazing thing. If you could lean into it a little bit and embrace some of that happenstance, good things can happen. I didn't have to chat with that doctor that night. I didn't have to say yes when he said, "I think you could help me sell it," and I didn't have to scroll through the people that I thought I knew who might have been on the board of a Shakespeare Festival I had done a year and a half before. But doing all of that work and making those connections and building a real business… That happenstance was the core seed of it at the beginning.
I've spent the last 10 years helping startup founders figure out how to talk to human beings. It's one of the passion projects that I have as an angel investor and advisor to hundreds of startups around the world. What we find is that people invest all sorts of energy trying to figure out what to build, and they spend a lot of time trying to figure out who to sell it to, but they spent almost no time figuring out how to talk about it. After years of helping startup founders solve that problem, I finally wrote it all down into a framework we call (C)lean Messaging. Startup founders now have a way to help bridge that gap towards selling.
The reason this is so important is that we've done a disservice to startup founders. We've given them these amazing tools that help them figure out customer discovery, all of the nuts and bolts of what they need to build for people. But then a startup founder takes all that data, and when they meet their first potential customer, they peel back all of the acronyms and techie bits that they learned during customer discovery, and we end up losing sales and having challenges because of that. That's why (C)lean Messaging is that framework to help startup founders talk to humans.
Here's what's fascinating. You just told me everything that you do, right? You've got this amazing gizzard company, and you do this, this, this and this. But the reality is, nobody cares. People don't actually care about your gizzard company. They care about how your chicken gizzards are going to make their life better. So let's start there. Who's your real customer here? Is it the creator of budget chicken nuggets? Or is it actual consumers who like to eat chicken gizzards?
If we're going to sell into a pet food organization, let's think about who that buyer really is, because we don't sell to other businesses, we sell to human beings who happen to work at that other business. There's a person that you would be talking to that needs to buy some raw materials to put into their pet food. The first thing we would do in a (C)lean Message is try to figure out what that human being deeply cares about. Now, it may be profit, it may be reliability, it may be safety, but it's some deep human need that they're trying to fulfill by buying your chicken gizzards.
What do they really care about? If Bubba and his buddy at Purina are all going out to hunt alligators on Saturdays, and that's the key motivator for this guy, for this human being, then what we really know is they're doing this work because they want to go have that hunting experience on Saturday. So let's talk about how your chicken gizzard paste frees your potential customer up to do what they love. Let's say the buyer of your product is really about getting reliability on their supply chain so they can do something else. In the chicken gizzard company, we know you take all the extra parts, everything that won't go in the nuggets, and you turn it into this paste that's pretty good. That's a nice, technical description of what you do. Then to create this (C)lean message, we smash those two parts together, much like your chicken gizzard paste, in order to find that (C)lean message.
We start with the listener. We would say something like, "We help people who need reliability in their pet food supply chain by giving them a chicken gizzard paste that's easily shipped in a sustainable fashion," or whatever those kind of keywords are. The magic of a (C)lean Message is that we always start with the other person, because it's not about you. It's about the listener. For your audience, if they really remember nothing else about this amazing, fun conversation, they should remember that as soon as you go out and talk to the world about your startup, it's no longer about you. It's not about what you do. It's about how what you do can change your listener's life.
This has been a great and funny conversation. People can find more about (C)lean Messaging by going to scottbrown.co. You'll be able to see some videos, and download the framework itself. Of course, there's a great book you can find on amazon.com that talks all about how to build this (C)loud Messaging yourself. I'd love it if you follow me on Twitter at SBrown. And again, if you have a 50 gallon bucket of chicken gizzard paste, you can always send it to Boulder, Colorado.
What we know is that we've trained startup founders to use these tools like the business canvas, or the lean startup canvas or the value prop canvas. And (C)lean Messaging is another canvas that helps a startup founder talk to humans. The pieces from the lean startup canvas feed into value prop value, prop feeds directly into (C)lean Messaging. And when you finish it, you've got the complete stack of what to build, who to build it for, and how to talk about it to the world. That's really powerful, because it's the how you talk about it that drives sales and drives investment and drives media and PR. Those are the things that are going to help you grow and propel your business. You got to have a great one, and you're gonna have a great home. But there are thousands of amazing startups that had a great one on the dust piles of history.
I'm sad to say, I believe if you're looking at the same list that I was, it's the 21st worst Super Bowl ad in history. That's super painful. It's one of those startup lessons you learn after doing eight of these things. Back in the .com era, we thought we could just get users and worry about revenue later, so we spent two and a half million dollars of our venture money on this Super Bowl ad. And today, it's the 21st worst Super Bowl ad in history. I'm happy to use them on a list. But it's a pretty painful reminder every January, February. That practice… Building a company is like a lemonade stand. You got to build something and sell it for more than it costs to make; do that over and over again. Back in the .com era, we forgot that you had to sell something.
The company was called Epidemic Marketing. It's a cool little company. We invented technology that was like Google AdWords for email before there was a Google AdWords. It was great technology. We knew who our customer was. It was built really well. But of course, we were looking at gaining users instead of revenue. So at the end of the day, the company folded up just after the market crash in 2000.
I'm in the process of setting up the wiki page on bacon wrapped tater tots. I have yet to meet anybody who claims that they got to the bacon wrap tater tots, except for me. I think it's a magical combination. Bacon and tater tots.