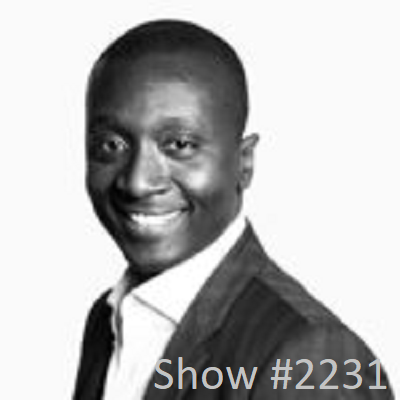 07 Jun

June 7, 2023 – Luxury Concierge Cameron Black and Chronic Tacos Michael Mohammed



Cameron Black – CEO and Founder of Swiftly Group – Building a Luxury Concierge Business
Swiftly is a 24 hour on demand concierge platform.
We make lifestyle affordable and on demand.
Cameron Black is the CEO and Founder of Swiftly Group, a luxury concierge service. Cameron is a visionary CEO and entrepreneur who aims to transform the way we access services. Through his pioneering work with Swiftly Group, an on-demand concierge app currently in beta, Cameron is reshaping the industry and revolutionizing convenience for users.  With a relentless focus on excellence and innovation, Cameron is leading the charge in refining Swiftly Group's platform, gathering user feedback, and fine-tuning the app to deliver exceptional experiences. His visionary leadership and commitment to transformative solutions have positioned Swiftly Group as a game-changer in the on-demand service sector. Cameron shares his inspiring journey, shedding light on the challenges and triumphs of building a groundbreaking app that challenges traditional service models while still in the beta phase.





Michael Mohammed – CEO of Chronic Tacos Enterprises – Building a Restaurant Empire! 
It is a bumpy road, that, I think to be honest, is necessary. I don't think
we can lay out a path to do this, do this, do that. Making mistakes is
part of running a business.
Michael Mohammed is the Chief Executive Officer and President at Chronic Tacos Enterprises, Inc., where he oversees the strategic vision of the fast-casual Mexican restaurant brand. Originally from Vancouver, Canada, Michael attended Saint Martin's University in Washington State, where he earned a Bachelor of Business Administration and a Master of Business Administration. Michael and his three brothers first became affiliated with Chronic Tacos in 2010 when they helped finance the chain's expansion into Canada. After seeing the potential that the brand had for growth, they decided to take over the entire franchise in 2012 and haven't looked back since. Michael is involved with every aspect of its vision, brand, and strategy. He brings a wealth of experience and an entrepreneurial spirit to his position at the company, having worked previously as a Financial analyst at Boeing and then in sales for their family business Cattermole Group before becoming President in 2004 focusing the company on Investment and Real Estate projects. He is also a member of both the California Restaurant Association and the International Franchise Association.