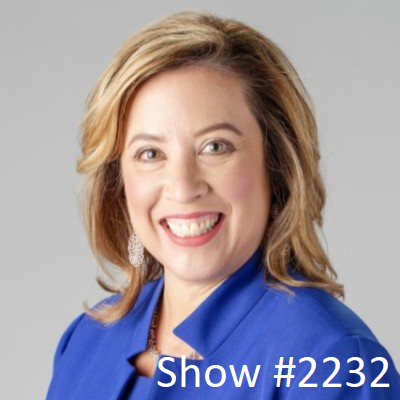 09 Jun

June 9, 2023 – Win the 16 Dave Pygon and Dare to Care Kathleen Quinn Votaw



Dave Pygon – President of Pygon ONE Consulting and Author of the Book "WIN THE 16: Principles and Strategies to Optimize Your Day"
Your goals have to be yours. Too many times, individuals create goals
depending on what the leader or boss wants. That is a recipe for failure.
Dave Pygon is the President of Pygon ONE Consulting and Author of the Book "WIN THE 16: Principles and Strategies to Optimize Your Day". Dave Pygon is a respected advocate for leadership and personal growth, dedicating his career to empowering individuals to reach their full potential and become the best versions of themselves. As the founder and current President of Pygon ONE Consulting, his company specializes in leadership and individual development, helping clients to unlock their capabilities and succeed. Prior to starting his own company, Pygon honed his skills while working for respected organizations such as Automatic Data Processing (ADP), Alcon Laboratories, and Novartis. With over two decades of leadership experience, he has become a trusted expert in his field. Furthermore, he holds certifications as a distinguished business coach, astute time management consultant, certified behavioral consultant, and master life coach. Drawing from these experiences, as well as his education background, Pygon authored "Win the 16," a comprehensive guide to help individuals optimize their time and achieve their goals. His expertise and passion are evident, making him a go-to authority on personal development and growth. His journey started in Chicago, where he was born and raised on the south side. Coupled with a deep-rooted connection to his hometown, the work ethic, toughness, loyalty, and importance of education were taught from an early age by his mom and the south side community. They all have been essential factors driving his professional success. Dave's love for Chicago is unwavering, and that is evident as he currently makes his home there with his beloved family.





Kathleen Quinn Votaw – CEO of TalenTrust – How to Retain Talent at Each Stage
Your recruiting materials should be looked at by your marketing
people so it has great attraction methodologies, versus just leaving
it in HR 's hands.
Kathleen Quinn Votaw is the Founder and CEO of TalenTrust, a strategic recruiting and human capital consulting firm that has helped companies nationwide address immediate needs and drive long-term growth since 2003. She is the author of the 2016 book Solve the People Puzzle and the 2021 book Dare to Care in the Workplace. Kathleen is also a regularly published columnist and popular speaker on topics related to HR strategies and workplace culture. Kathleen has overcome a multitude of personal and business challenges in becoming a strong leader who was able to exceed TalenTrust's growth goals throughout the Great Recession and become one of less than 2% of women business owners to break the million-dollar mark. Along this journey, she has formed the core belief that people-centric, relationship-based workplaces are the key to attracting and retaining the talent to take businesses to the next level. Based on her knowledge and experience, she is a key disrupter in her industry, with a mission to help HR professionals attain the skills needed to provide strategic value to their companies. She has helped more than 1,000 companies across multiple industries navigate uncertainty and continuous change to develop purpose-based, inclusive cultures; targeted recruitment strategies; and, most importantly, inspired employees who want to come to work each day. From proactive hiring processes to human-centric leadership, Quinn Votaw's practical insights and actionable recommendations have impacted diverse organizations, including SportClips, John Hancock, Kaiser Permanente, the United States Department of Veteran's Affairs, International Beverage Dispensing Equipment Association, Renaissance Executive Forum, EO, the Association of Corporate Growth, and Vistage International. Kathleen recently completed a Stanford Graduate School of Business program focused on strategy, innovation, and organizational design. She has received many awards, including the coveted Inc. 5000 for two consecutive years; 2020 Enterprising Women of the Year from Enterprising Women Magazine for her work to fuel lasting change in companies across the nation; and multiple achievement awards from Colorado Women's Chamber, ColoradoBiz Magazine, and Denver Business Journal. Kathleen has also served is currently serving as an Advisory Board member for Enterprising Women, and is the former Board President for ACG-Denver. Kathleen Quinn Votaw's outstanding achievements and contributions have earned her several notable honors and awards. These include being listed on the prestigious Inc. 5000 List of fastest-growing private companies in America in both 2015 and 2016. Additionally, TalenTrust has consistently been recognized by CoBiz Magazine as one of the Top 100 Woman-Owned Companies since 2013. Kathleen's exceptional leadership and accomplishments have also led her to be a finalist for Denver Business Journal's Outstanding Women in Business in 2014 and 2009, as well as a nominee in 2013, 2007, and 2006. In 2011, she was honored with the ACG Meritorious Service Award for her extraordinary service and achievement. Notably, Kathleen received the Woman of Achievement Award from the Association of Women in Communications in 2006. These accolades reflect her significant contributions to the business community and her dedication to making a difference in the lives of others. Kathleen also enjoys spending time with her husband, son, and friends. Her leisure time is spent reading, cooking, and entertaining when she is not scuba diving in exotic locations