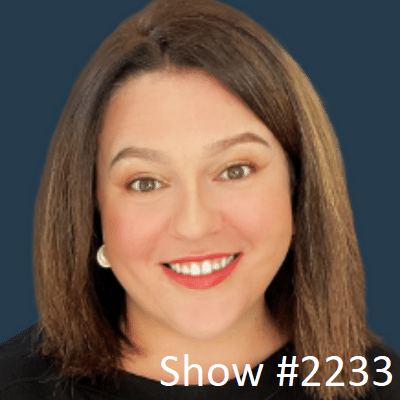 12 Jun

June 12, 2023 – Multi-Million Dollar Exit Wayne Zell and Profitable 1st Month Nicole Grinnell



Wayne Zell – CEO of Zell Law and Author of "Your Multimillion-Dollar Exit: The Entrepreneur's Business Success(ion) Planner: A Blueprint for Wealth Guide"
The failure to follow LLC formalities in a variety of different ways ends
up killing deals or making it very difficult on the seller when it's time
to sell the business.
Wayne Zell is the CEO of Zell Law and Author of "Your Multimillion-Dollar Exit: The Entrepreneur's Business Success(ion) Planner: A Blueprint for Wealth Guide". Wayne M. Zell, JD, CPA, has been advising clients for over 35 years on business succession planning. He's the architect behind hundreds of transactions that have saved his clients millions of dollars. Working with thousands of founders, Wayne has created a unique process for taking his clients from entrepreneur to multimillion-dollar exit. Even under the most daunting circumstances. An active speaker and writer, he's recognized as one of the Best Lawyers in America®. His clients include a wide range of entrepreneurs, institutions, high-net-worth individuals, technology companies, real estate developers, government contractors, and nonprofits. He also recently released his best-selling book, Your Multi-Million Dollar Exit: The Entrepreneur's Business Success(ion) Planner: A Blueprint for Wealth Guide which provides an easy-to-follow planner that equips entrepreneurs with the necessary tools to build a strong foundation for exiting their businesses on their terms. He dives into critical topics such as minimizing unexpected exits, navigating challenges, assembling a superior exit strategy team, and understanding the desires and fears of potential buyers and investors. Wayne is on top of the trends in exit planning for entrepreneurs, continuously adapting his strategies to meet the evolving needs of business owners. His insights into the latest industry developments, combined with his actionable advice and real-world examples, provide listeners with invaluable takeaways they can immediately apply to their own businesses.





Nicole Grinnell – Founder of Bosun Solutions
We were making money from day one. I have never carried debt
or had investors. I was able to just start and continually grow.
Nicole Grinnell is the founder of Bosun Solutions, a boutique full-service staffing firm whose mission is to help small businesses thrive in any economy. She started out in the business world at just ten years old working for her family, launching her into a successful career in corporate America, before starting her own business in 2017. Her entire career has been laced with finding family-life balance, from working for her family business to getting married and having kids in the midst of climbing the corporate ladder. She now has a marriage, and two teenage children, and has grown her business to $2 million in revenue. Her goal is to help other small businesses succeed and to give other women the work-life balance they are looking for. She has recently launched Bosun Gives. After reaching 5 years in business her company was able to give back by contributing to the nonprofit of their choice Sacredselections.org.Nicole comes from a long line of entrepreneurs and small business owners, with childhood memories of Christmas resembling episodes of Shark Tank. For most of her career, she served as an Executive Assistant in the corporate world. She excelled with her small business background and work ethic. Taking her passion for organization and efficiency she founded Bosun, a boutique remote staffing firm. Bosun is dedicated to providing small business owners with affordable solutions to help grow and scale, regardless of economic circumstances. She took the idea of being a Virtual Assistant and built a multi-million dollar company. She oversaw all administrative operations at nation's largest restaurant franchisee. She served 15 years of executive support at Nilson, a top 15 company. Nicole provided over 500 small businesses with remote teams, allowing them to safely scale.