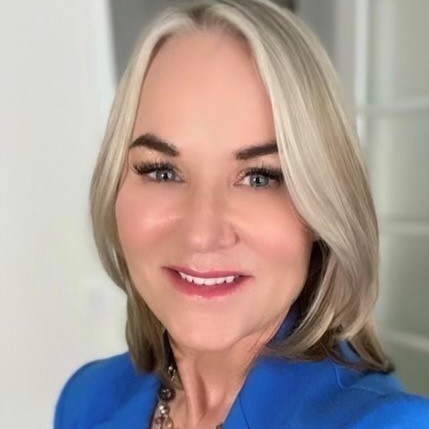 08 Feb

February 8, 2022 – People Not Like You Kelly McDonald and Making Change Ok Erika Anderson



Kelly McDonald – Founder of McDonald Marketing and Author of It's Time to Talk about Race at Work: Every Leader's Guide to Making Progress on Diversity, Equity, and Inclusion
EVERY study shows that diverse teams out perform non-diverse teams.
Kelly McDonald is considered one of the nation's top experts in diversity, equity & inclusion (DE&I), leadership, marketing and sales to people "not like you", consumer trends, and leveraging the customer experience. Kelly is a four time bestselling author and renowned professional speaker. She is also the founder of McDonald Marketing, which has twice been named one of the "Top Ad Agencies in the U.S." by Advertising Age magazine and ranked as one of the fastest-growing independently-owned companies in the U.S. by Inc. Magazine. She has been featured on CNBC, in Forbes Magazine, BusinessWeek, Fast Company, on CNNMoney.com and on SiriusXM Radio. Her client experience includes iconic brands such as Toyota, State Farm, Nike, Harley-Davidson, Miller-Coors and Sherwin-Williams, Great Clips and NASA. She has written four books published by Wiley, three of which are part of the series "People not like you." Titles include Craft the Customer Experience For People Not Like You, and How to Market to People Not Like You, and How to Work With and Lead People Not Like You. Half of this last book is for leaders and the other half is specifically for employees.

Erika Anderson – Founding Partner of Proteus International and Author of Change from the Inside Out: Making You, Your Team, and Your Organization Change-Capable
When people start to accept change, it is because they have
made a mind set shift.
Erika Anderson is the founding partner of Proteus International, a coaching, consulting, and training firm that focuses on leader readiness. For over three decades, she's served as a consultant and advisor to top executives at today's leading organizations, including Amazon, Spotify, Charter/Spectrum, and the Yale School of Public Health. She's the author of four bestselling books, including Growing Great Employees and Be Bad First; is a popular leadership blogger at Forbes.com; and is the host of The Proteus Leader Show, a business and leadership podcast globally ranked in the top 10%. Her newest book is Change from the Inside Out: Making You, Your Team, and Your Organization Change-Capable.