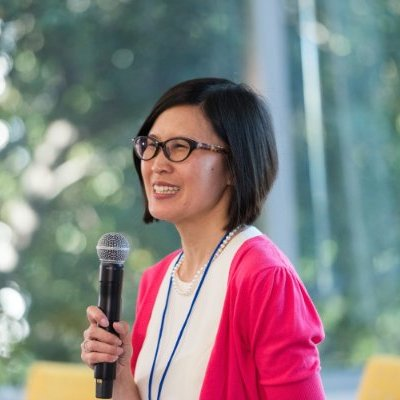 09 Feb

February 9, 2022 – All Are Welcome Cynthia Owyoung and Success Mindset Paola Knecht



Cynthia Owyoung – Vice President of Inclusion, Equity and Belonging at Robinhood and Author of All Are Welcome: How to Build a Real Workplace Culture of Inclusion that Delivers Results
I don't believe we should hire based on demographic criteria.
That goes against the concept of DEI. What we want to do, though,
is double the outreach to find people from different backgrounds.
Cynthia Owyoung is Robinhood's Vice President of Inclusion, Equity and Belonging, partnering with business leaders, employee resource groups and the people experience team to support Robinhood's mission to democratize finance for all. Cynthia is also the Founder of Breaking Glass Forums, developing strategies to accelerate diverse leadership and inclusive organizations. She has established and led diversity, equity and inclusion initiatives for over 15 years as an executive at organizations in multiple industries, including Charles Schwab, GitHub, and Yahoo!. Cynthia is known for driving cultural transformations, integrating a diversity and inclusion lens into all aspects of a company from talent management to product development. She has been recognized for her influence and thought leadership by Entrepreneur Magazine as a 2021 100 Women of Impact, on the Top 100+ Remarkable Women in HR in 2021 by Canvas, North America's Most Influential D&I Leaders in 2020 by Hive Learning, and the Global Diversity List 2020. A sought after speaker, Cynthia has been featured on TEDx, the Conference Board, and USC's Center for Effective Organizations, among others. She has been interviewed for multiple podcasts and articles, including the Huffington Post, LinkedIn's Talent Blog, and Diversity Woman Magazine. Prior to her calling in human resources, Cynthia launched a strategic planning consultancy, increasing the capabilities of nonprofit and for-profit organizations in organizational development, brand marketing, and business strategy. She also built a decade-long career as a Brand Strategist for leading global brands and advertising agencies, developing campaigns for Microsoft, Levi Strauss, and Apple.



Paola Knecht – Author of The Success Mindset: Take Back the Leadership of Your Mind
Because of social media, you see only one side of reality!
Paola Knecht is a certified leadership, transformational, and self-development coach. Offering insights from 15 years of work in leading-edge global corporations, including Viatris and Syngenta, She is dedicated to helping people transform their professional and personal lives. Paola is the founder of My Mindpower Coaching & Consulting and author of the new book The Success Mindset: Take Back the Leadership of Your Mind.





v