22 Mar

March 22, 2023 – Billionaire Thoughts Sheles Wallace and Industrial Next Lukas Pankau



Sheles Wallace – Founder of Billionaire Thoughts
In order to be successful and have billionaire thoughts, you really have to
day dream. You cannot achieve something that you have not achieved
in your mind first.
Sheles Wallace is the Founder of Billionaire Thoughts – a company that helps driven business leaders increase their profits and their operating efficiencies. She is also a sought-after speaker who has shared the stage with business titans such as John C. Maxwell, Jeffrey Gitomer, and Dr. Eric Thomas. Sheles has led strategic sales efforts, won multiple sales awards, trained other sales professionals, and secured multi-million-dollar contracts with multiple Fortune 500 companies from a variety of industries. She grew a commission-only technology sales team with over 5,000 team members in one year and increased revenues by $3 million per year. As an ActionCOACH, she belongs to a network of over 1,000 business coaches in 74 countries. To this network of brainpower, she adds her experience, an MBA and Bachelor of Science degree in Business Administration, and extensive real-life training as a Certified Business Coach. Sheles is skilled at breaking down complex issues into simple steps and has the tools to help her clients succeed.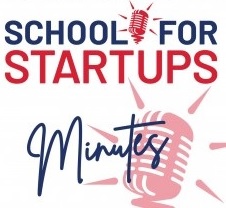 SFS Minute 140: Day-Dream Debate




Lukas Pankau – CEO of Industrial Next and Ex Tesla engineer
Intuition, specifically, is a human superpower that I don't
think computers will ever have.
Over the past several years, the manufacturing industry has taken incremental steps toward embracing automation to keep pace with today's evolving demands. Despite best efforts, it's clear that the industry is not reaching its full potential and manufacturing processes fail to be truly intelligent. Lukas Pankau believes that smart manufacturing cannot be achieved through these incremental changes and requires radical redesign from the ground up. Lukas was a Tesla Model S/X/3/Y System Architect, Tesla Autopilot Electronics Architect and a Waymo Self-driving System Architect.