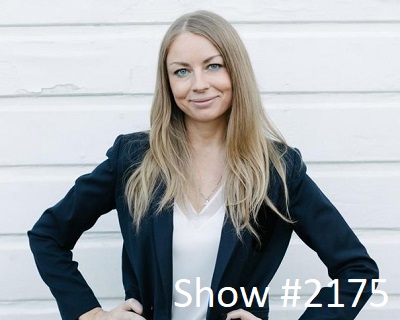 22 Feb

February 22, 2023 – uNest Ksenia Yudina and Next Great Step Beth Hendler-Grunt



Ksenia Yudina – founder & CEO of uNest, Fortune 40 Under 40 and Fintech Expert
We as parents are on our own with investing for our kids. uNest
makes it easier with the help of our community. You can involve
friends and family and grandparents to contribute into a child's account.
Ksenia Yudina, CFA, is the founder & CEO of UNest. Prior to founding UNest, Ksenia spent over a decade working in financial services, most recently at Capital Group, where she realized that the industry failed to recognize that parents' number one priority is saving for their children. She decided to create a simple, affordable financial solution accessible to all families. Ksenia has raised nearly $40M from leading VCs including Anthos Capital, Northwestern Mutual, Franklin Templeton, Draper Dragon, and NBA All-Star Baron Davis. She was included in InvestmentNews' 40 Under 40 list and named one of the Top 25 Women Leaders in Financial Technology by the Financial Technology Report. She holds an MBA from UCLA Anderson School of Management and is a CFA charter holder.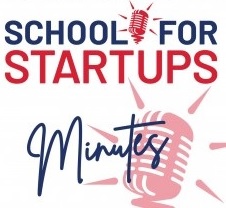 SFS Minute 123: Lifetime Regret






Beth Hendler-Grunt – Founder of Next Great Step  and Author of The Next Great Step: The Parents' Guide to Launching Your New Grad into a Career
Do not run to a job board and apply for 100 jobs. It's not about
quantity, it's about quality. You have to get clarity on your skills
to get your first job. What have you done in the classroom? What
is the story behind it? Be able to say where you are strong.
Beth Hendler-Grunt is the founder and president of Next Great Step. She is a dynamic leader, advisor, and facilitator who has extensive experience consulting with startups, Fortune 500 firms, universities, and individuals. Ms. Hendler-Grunt founded Next Great Step with the sole focus of guiding college students and recent grads to help them to land the job they deserve. Ms. Hendler-Grunt leverages techniques and insights of guiding CEOs and brings those secrets to students to help them stand out and get the job. She has enabled hundreds of clients to achieve success where 90% of clients land the job of their choice. Her clients have landed jobs at Amazon, Yelp, JP Morgan, EY, and Major League Baseball to name a few. Ms. Hendler-Grunt is the author of "The Next Great Step: The Parents' Guide to Launching Your New Grad into A Career". Ms. Hendler-Grunt has been featured in The Wall Street Journal, The New York Times, SiriusXM radio, Kiplinger, CNN, Fortune, and many other media outlets. She is also the mom of a recent college grad and college sophomore… so she gets it.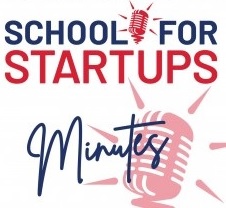 SFS Minute 132: Getting First Post-College Job