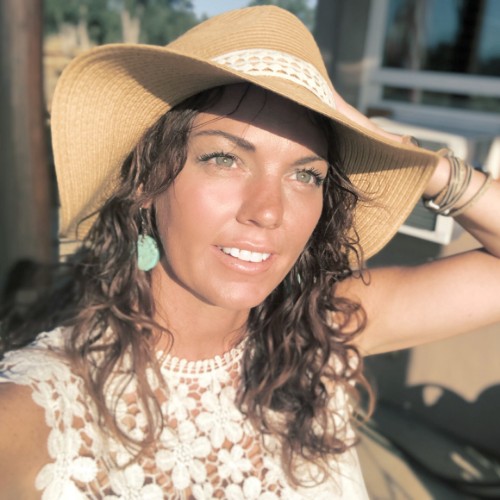 23 Oct

October 23, 2019 – Houston Rockets Owner Tilman Fertitta, Stayhealthy Ziggy Kormandel and Tax Liens Melanie Finnegan

"The audio file was removed when we switched hosts. Sorry. The cost was prohibitive. If you need the file, contact us and we will send it."

Tilman Fertitta – TV Star, Owner of Houston Rockets and Author of Shut Up and Listen!: Hard Business Truths that Will Help You Succeed
I am not smarter. I was not a great student. But I was given an entrepreneurial mind. I also decided that this is what I want and I did whatever it took to get from point A to point B.
Tilman Fertitta is the star of his own reality TV show "Billion Dollar Buyer" on CNBC, and sole owner of the NBA's Houston Rockets, Golden Nugget Casinos, and 600 other properties under Fertitta Entertainment. He turned a $6,000 loan into a billion dollar restaurant empire. He is a Houston Native, accomplished businessman, and recognized as a world leader in the dining, hospitality, entertainment, and gaming industries, and is often referred to as, "the world's richest restauranteur." Tilman is also the sole owner of Fertitta Entertainment, which owns the restaurant giant Landry's, Five Golden Nugget Casinos and Hotels, and the NBA's Houston Rockets, which he purchased for a record $2.2 billion. He is also the start of his own reality TV show on CNBC, "Billion Dollar Buyer." Through his restaurant and hospitality company Landry's, Fertitta owns more than 600 properties in 36 states and in over 15 countries. He is also one of the largest employers in the nation, with more than 60,000 employees. His restaurants include a signature collection of eateries, such as Mastro's Steakhouse and Ocean Club, Morton's Steakhouse, Vic & Anthony's, Bubba Gump Shrimp Company, Dos Caminos, Joe's Crab Shack, and more.

Ziggy Kormandel – President at Stayhealthy
If I tell you you have 30% body fat what does that mean? It's just a number. But if I can say 'Hey do you want to see what YOUR heart looks like affected by fat of 30%? Your liver? Your kidney?' With AR we can do that and it's jarring. It makes you want to take action.
Ziggy Kormandel is leading all of the integration of AR operations for Stayhealthy, where he is in charge of creating, communicating and implementing the company's vision, mission, and overall direction. Previously, Mr. Kormandel served as CEO of Augmently, an industry leader in delivering successful augmented reality experiences. Stayhealthy acquired Agumenty, Inc. in order to further its mission to educate consumers about the importance of healthy choices through developing engaging experiences for people of all ages. Prior to founding Augmently, Ziggy developed immersive digital experiences for many well-known Fortune 500 and 100 companies such as Universal, Nestle, Warner Brothers Records, Interscope, Nike, and Cheap Tickets. Founded in 1995, Stayhealthy Inc. is an augmented reality-powered engagement-based technology company that has brought together the most advanced tools to measure, track, and change the health and wellness status of millions of users. Since that time, the company participated in building the largest network of 11,000 biometric kiosks, installed in the USA and Canada, that deliver two screenings a second. Over the decades, Stayhealthy has learned what doesn't work in healthcare. As a result, it has identified engagement, education, and retention as its core strategic initiatives. With its diverse team of experts and creative minds from medicine, science, technology, media, advertising and design, Stayhealthy is now launching a mobile platform with a robust suite of personalized healthcare apps. This new offering is differentiated not only through its highly accurate, clinically valid screening tools, but with its dynamic use of augmented reality images created using patented technology as a way to add further emotional impact. As President at Stayhealthy Inc, Ziggy Kormandel can speak on how AR is going to take the healthcare industry by storm–with Stayhealthy taking the lead.

Melanie Finnegan – Founder and CEO of Tax Lien Wealth Solutions
Once you make somebody money you kinda have a friend for life. We work really hard for our pennies. First hand, I know it. Someone taking care of you develops and keeps that trust.
Melanie Finnegan is the Founder and CEO of Tax Lien Wealth Solutions manages the daily operations of the company, portfolio management, and portfolio consulting. She has been investing, educating and assisting clients in becoming successful in the tax lien investing industry for over 10 years. Her commitment to her relationships and client successes are the drive behind this company's foundation. Starting from the ground floor, she has educated herself in every area of the tax lien investing process. She has been able to implement a strategy within the investment vehicle that allows investors to maximize their ROI and compound their interest. Her integrity, business ethics and natural compassion for helping people become successful has been proven over and over by the success of her clients. She has a hands-on approach that will truly prove her dedication and passion behind the client's success. She believes that the investment will earn the clients' trust, and will speak for itself, and she has a strong stance on how the organization treats the clients' investment.