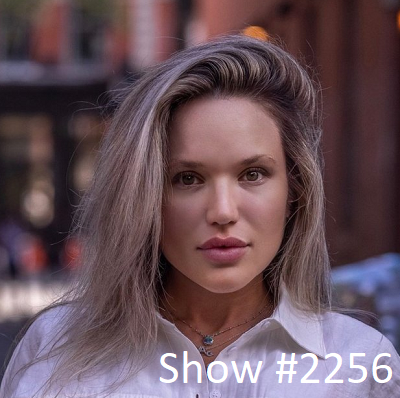 02 Aug

August 2, 2023 – Telzio Peter Schroeder and SuperMoms Jacqueline Toboroff



Peter Schroeder – Founder & CEO of Telzio
We have seen ourselves as the good guys in a pretty crooked
industry. We try to do things that make sense in pricing and
customer service. For us it's about making sure our customers are happy.
Peter Schroeder is a multi-award-winning DJ and entrepreneur who founded Telzio, a pre-unicorn unified communications company. With over two decades of experience, Peter has collaborated with companies like Facebook, Samsung, and Airbnb, transforming the way people work and communicate. Peter's remarkable career also includes earning over 20 platinum records, 40 gold records, and a triple nomination for the Danish DJ awards. Despite facing challenges such as surviving a plane crash and becoming a father of twins, Peter continues to inspire others with his passion and unwavering drive. Peter Rank Schroeder has a long and varied work experience. Peter began their career in 1998 as the Founder & CEO of Tegnebordet. In 2001, they became a Software Developer for Mediehuset Wiegaarden. In 2002, they began working as a DJ Pete Fox. In 2006, they founded and became the CEO of 6AM Productions, a record label specializing in EDM artists. In 2008, they became a Software Developer for Mondo A/S. In 2009, they became a Software Developer for Danmarks Radio. Peter Rank Schroeder attended TECHCOLLEGE from 2001 to 2005, studying Graphic Design. Peter also obtained a certification from Somos, Inc. in February 2018 for Somos Resporg.





Jacqueline Toboroff – Editor-in-Chief at TheManhattan.Press and the Author of the Book, "Supermoms Activated: 12 Profiles of Hero Moms Leading the American Revival"
The pandemic forced some people to break
and it forced others to succeed.
Jacqueline Toboroff, Manhattan native, divorced mom of two, is a private citizen who ran for City Council as a Republican. She was appointed VP of the Manhattan GOP and helped organize Moms for Lee (Zeldin), former NY Republican gubernatorial candidate. A published writer and featured guest speaker, Jacqueline is focused on NYC issues, finding solutions, and providing a platform for mothers who are fed up with having their parental rights challenged by the government. She serves as editor-in-chief at CD Media's online news publication the Manhattan. Her column "On the Sidewalks of New York" is a weekly feature at Human Events.