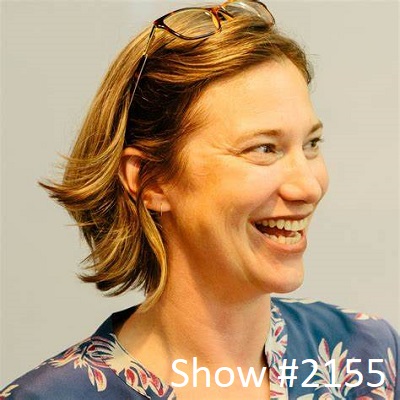 20 Jan

January 20, 2023 – Tech Elevator Anthony Hughes and Have a Manifesto Charlotte Burgess-Auburn



Anthony Hughes  –  CEO and co-founder of Tech Elevator  
I kept seeing this pattern of people celebrating a fundraise as
opposed to celebrating the customer or the revenue. That's
not the end goal!
Between 2011 and 2014, Anthony was deeply involved in economic development with Jumpstart—a non-profit supporting entrepreneurs and startups. At JumpStart, in partnership with MIT, Anthony founded the Burton D Morgan Entrepreneurial Mentoring Program, which matched serially successful entrepreneurs and executives with budding technology entrepreneurs in mentoring relationships. In his work supporting startups and growing tech companies, he saw firsthand the desperate shortages of tech talent we faced in Cleveland and more broadly throughout the country. This led him to his next role as President of the Software Craftsmanship Guild starting in 2014. He helped facilitate the sale of the Guild to the Learning House. But, he didn't stop there. With a mission to elevate people, companies and communities, Anthony co-founded Tech Elevator in July 2015. Cohort [0] in Cleveland started with just six students. Today, Tech Elevator has graduated 3,000+ students with a 95% graduation rate and a 90% job placement rate. What's more, the average salary increase as a result of the 14 week training program is $24k. At the core of Anthony's leadership style is compassion; he cares about people and community. Tech Elevator is at its core a people-business: our product is great people, molded by great people, connected to opportunity. He is passionate about what he does and the people he impacts. Over the years, Anthony has been a recipient of the Ernst and Young Entrepreneur of the Year Award Finalist 2020 (and 2021), Inc 5000 Fastest Growing Companies, Crain's Forty under 40 and Crain's 2022 Notables in Technology.



Charlotte Burgess-Auburn – Director of Community at D.School, Designer, Artist, and Author You Need a Manifesto: How to Craft Your Convictions and Put Them to Work 
Spend a little time in your life looking for manifestos that already
exist, like collection, of short statements, small writings, things
that are really inspirational to you.
Charlotte Burgess-Auburn, designer, artist, and author of You Need A Manifesto: How to Craft Your Convictions and Put Them to Work (via Stanford d.school and Ten Speed Press) , has been the Director of Community at Stanford d.school since 2005. The d.school teaches design strategies to solve problems in any industry. It has become a destination for graduate students who wish to change or forge new directions in their career trajectories. Charlotte began the manifesto project as an aid for students struggling to define their unique and often fluctuating career paths. Very few job seekers, leaders or entrepreneurs reflect on their values and whether or not their daily efforts are aligned with them. Yet it is crucial to define them in order to stand out and experience job satisfaction. The book is a self-reflection guide for the inevitable moments we face at any age during willing and not-so-willing times of transitions.