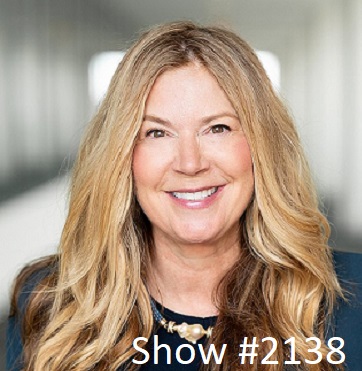 16 Dec

December 16, 2022 – Year-End Checklist Jeff Miller, Social Hire Tony Restell, and Counterfeit Prevention Kathi Vidal & Paul DelPonte



Jeff Miller – Top 15 Private Wealth Advisors at Northwestern Mutual
Make a yearend financial checklist and review what you did
in 2022, determine how you did in relation to your early year
expectations and then get a positive start to 2023.
Jeff Miller is one of the Top 15 Private Wealth Advisors at Northwestern Mutual every year since 2007 out of 6,400+ advisors. Jeff built his reputation through holistic financial planning and investment management. His process has been incorporated throughout Miller Financial Services as he seeks to first understand the uniqueness of each client's situation, followed by a thorough analysis, organization, and execution with regular monitoring of each individualized plan and portfolio. As 2022 is coming to an end, it's not too late to make sure your finances are in check ahead of the new year. Especially as the season of giving has arrived, a year-end financial checklist can help you achieve whatever goals you've set for yourself that you have not yet fulfilled. If you are struggling to get your spending plan to where you desire, a Northwestern Mutual financial expert can give tangible tips and tricks to help you stay motivated through the rest of the year as well as what to investigate when starting your year-end financial checklist



Tony Restell – Founder of Social-Hire
Try and get out in the market and sell whatever your product
as quickly as you possibly can!
Tony Restell is the Founder of Social-Hire, a leading UK social media marketing agency that helps businesses turn social media into a consistent source of leads and sales within 90 days. They have helped thousands of clients grow their businesses using social media at less than a 1/3 of the cost they would pay to hire an in-house social media manager. Before starting Social-Hire, Tony built and sold Top-Consultant, a successful job board business that served clients like Amazon, Microsoft, Google, and Coca-Cola, to the Daily Mail Group. He is also a guest speaker at dozens of leading business schools across Europe on how MBA students and alumni can leverage social media to further their careers or launch thriving businesses.



Kathi Vidal – Under Secretary of Commerce for Intellectual Property and Director of the United States Patent and Trademark Office and
Paul DelPonte – Head the National Crime Prevention Council
Worldwide, the impact of counterfeit goods is about $1 trillion. And Los Angeles city alone it cost $483 million in lost taxes and 100,000 lost jobs.
The holiday hustle and bustle are in full swing as shoppers search for this year's best steals and deals. The good news, discounts are expected to hit record highs for popular categories such as electronics, computers, and toys according to Adobe's online-shopping forecast. However, scammers are looking to take advantage of American consumers as fears of a looming recession increase, and people tighten their purse strings leading up to the Holidays. These criminals are on the prowl both online and off looking to entice consumers with even lower-cost price tags attached to dangerous counterfeit products. This is especially true online as sales are expected to grow by 2.5% throughout December. The rise of e-commerce has led to an increase in sales and purchases of duped products. McGruff the Crime Dog®, the United States Patent and Trademark Office (USPTO), Customs and Border Protection (CBP) and the National Crime Prevention Council (NCPC) are alerting people to these scams and educating them on how to spot the red flags this holiday season. Kathi Vidal is Under Secretary of Commerce for Intellectual Property and Director of the United States Patent and Trademark Office. She leads one of the largest intellectual property (IP) offices in the world, with more than 13,000 employees and an annual budget of more than $4 billion. She is the principal IP advisor to the President and the Administration, through the Secretary of Commerce, and is focused on incentivizing and protecting U.S. innovation,
entrepreneurship, and creativity. Paul DelPonte is an accomplished nonprofit leader, award-winning consumer advocate, and pioneering communicator. Paul was appointed to head the National Crime Prevention Council in 2021. The nonprofit National Crime Prevention Council is home to McGruff the Crime Dog® and has helped generations of Americans Take A Bite Out Of Crime® through public education campaigns and advocating for public policies to make the U.S. safer. The United States Patent and Trademark Office (USPTO) is the federal agency for granting U.S. patents and registering trademarks. For more information, visit www.ncpc.org/goforreal and www.uspto.gov.