06 Jun

June 6, 2022 – Small M&A Oren Schauble and Better Conflict Gabe Karp
Oren Schauble – Product & Brand Advisor to B2C Brands
Your first product or your 'hero' thing that you sell is the most
important to get right and make sure you have knocked out of
the park. If you can do that with one, you can build a whole
business around selling attachments and accessories and
derivatives of that.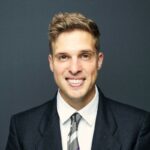 Oren Schauble most recently built and was the President of public cannabis company, Unrivaled Brands, a 9 figure market cap brand house for west coast cannabis. Prior to that, he worked as a product development and marketing executive specializing in regulated and luxury products, including helping to establish the consumer drone product channel in big box retail across the world. Oren now serves as an advisor to Unrivaled, he is a partner in two product development agencies (one engineering focused, one consumer products focused), and also advises and invests in businesses creating physical products. His mission is to enable a new generation of entrepreneurs to take advantage of all the modern tools for creating products. Check out his website Product World!!



Gabe Karp – Partner at Detroit Venture Partners and Author of Don't Get Mad at Penguins: And Other Ways to Detox the Conflict in Your Life and Business
The more conflict the better! There is a top end to it, but
I have found that anytime I had any real personal or
professional growth, or I felt like I accomplished something
meaningful, it was through embracing healthy conflict.
Gabe Karp spent the first ten years of his career as a trial lawyer. He later joined a small technology startup as one of the key executives who grew ePrize (now Merkle) into one of the top digital promotions companies in the world. Gabe then entered the world of venture capital and currently sits on the boards of several companies in the Detroit Venture Partners and Lightbank portfolios. He has built and led successful teams, negotiated business and finance deals in the hundreds of millions of dollars, and frequently speaks on embracing healthy conflict. Crain's Business named Gabe as General Counsel of the year for the state of Michigan in 2011 (privately held company